Just because Valentine's Day is out of the way doesn't mean there aren't plenty of opportunities for love this weekend, especially if the things you love include podcasts, comedy, live music, classic films, getting tipsy on delicious alcoholic beverages—you know, the stuff that makes life worthwhile! The NW Black Comedy Fest is back for the third year with their biggest and best lineup, Listen Up Portland brings some of the country's most popular podcasts through town, and there's no mania like Zwickelmania! Of course that's just a tiny percentage of what's on tap for the weekend: Hit the links below and choose wisely.
---
Jump to:
Friday
|
Saturday
|
Sunday
---
Friday , Feb 15
This Party is Killing You
Sweden! We don't talk enough about Sweden. Well… actually, we probably do talk enough about Sweden. But we don't talk enough about Sweden's favorite daughter, Robyn, whose high-energy electropop has been some of the world's finest since the late '90s. (2005's Robyn is still 10,000 percent perfect.) God bless Holocene, then, for hosting This Party Is Killing You: All Robyn All Night, which is exactly what it sounds like: All Robyn, all night. It will make all other dance nights sound like garbage. (9 pm, Holocene, $10-12) ERIK HENRIKSEN
3rd Annual NW Black Comedy Festival
This year the NW Black Comedy Festival spans three days and will feature Black comics from the NW and beyond, also including popular local showcases that spotlight Portland's Black stand-up comics. There'll be lineups from Minority Retort and The Blackonteurs, as well as an all-women show ("Ladies Run This Mutha") featuring the unstoppably hilarious Debbie Wooten as headliner. That only scratches the surface, so get out to Billy Webb Elks Lodge to support. (Fri & Sun 6 pm, Sat 7 pm, Billy Webb Elks Lodge, $15-250) JENNI MOORE
Turn! 5: Make Portland Terrible Again
Bar/venue/record shop Turn! Turn! Turn! has anchored the corner of North Williams and Killingsworth with an excellent live music calendar for half a decade now. And for their fifth anniversary, they're hosting four nights' worth of shows with some of the most adventurous music around, featuring performers like Jackie-O Motherfucker, Michael Hurley, Rllrbll, Sad Horse, Sir Richard Bishop, the Bugs, Guillotine Boys, and lots more. Come celebrate one of Portland's most important venues and a local institution. (Fri-Sun 8 pm, Turn Turn Turn) NED LANNAMANN
Taylor Tomlinson
Taylor Tomlinson is kind of like a machine gun that shoots jokes instead of bullets. Given the nation's current lack of reasonable gun control reform, I know that metaphor makes everyone a little scared. But maybe you should be afraid of Tomlinson. If she starts her set while you're chewing, you could literally die. Small bites. Deep breaths. She's so damn funny. (7:30 pm & 10 pm, Helium Comedy Club, $22-33) SUZETTE SMITH
Ella Mai, Kiana Lede, Lucky Daye
The quick-rising R&B and pop star out of London brings her North American tour through town for a sold out show at the Crystal Ballroom supporting her debut self-titled full-length. (8:30 pm, Crystal Ballroom, $27.50-30, all ages)
Mattress, Appendixes, Wonderhorse
Appendixes infuses earthly indie guitars with a tripped-out Cocteau Twins-like sense of space, wrapping Beth Ann Dear's voice in blankets of reverb and synthesizer. (9 pm, The Fixin' To, $8) MAC POGUE
From the Spirituals to Hip-Hop
A multimedia musical presentation from Hasan Salaam, tracing the history of Black arts and culture in America, and how Black music has helped fight against injustice. (6:30 pm, PNCA, free)
Maz Jobrani
Iran-born comedian and actor Maz Jobrani made a name for himself on the "Axis of Evil" comedy tour. Tonight he returns to the Aladdin Theater stage for the Portland stop on "The Still Touring Tour." (8 pm, Aladdin Theater, $39.50-100)
Mortified: Doomed Valentine's
Portland storytellers take to the stage to share stories from their adolescence that absolutely shouldn't be shared with anyone because the secondhand awkwardness and embarrassment could be hazardous to your sanity. The schadenfreude should be extra bittersweet this time out, because the stories are all themed around Valentine's Day. (Fri 7 pm, Sat 6 pm & 9 pm, Alberta Rose Theatre, $18-25)
The Toasters, The Sentiments, The Cascadians
New York City's the Toasters released their debut Skaboom in 1987, long after the emergence of 2-tone but well in advance of the third wave's peak. Skaboom remains a novel record, one that sounds like it was recorded in an aluminum can catapulted into outer space, evoking the energy and exploratory bent of groups like the Specials and the English Beat while retaining its American-ness. But the band's best-known contribution to the genre is still scene paean "2-Tone Army"—probably the most fun ska got before it literally turned into comedy music. (8:30 pm, Tonic Lounge, $15) MORGAN TROPER
---
Saturday, Feb 16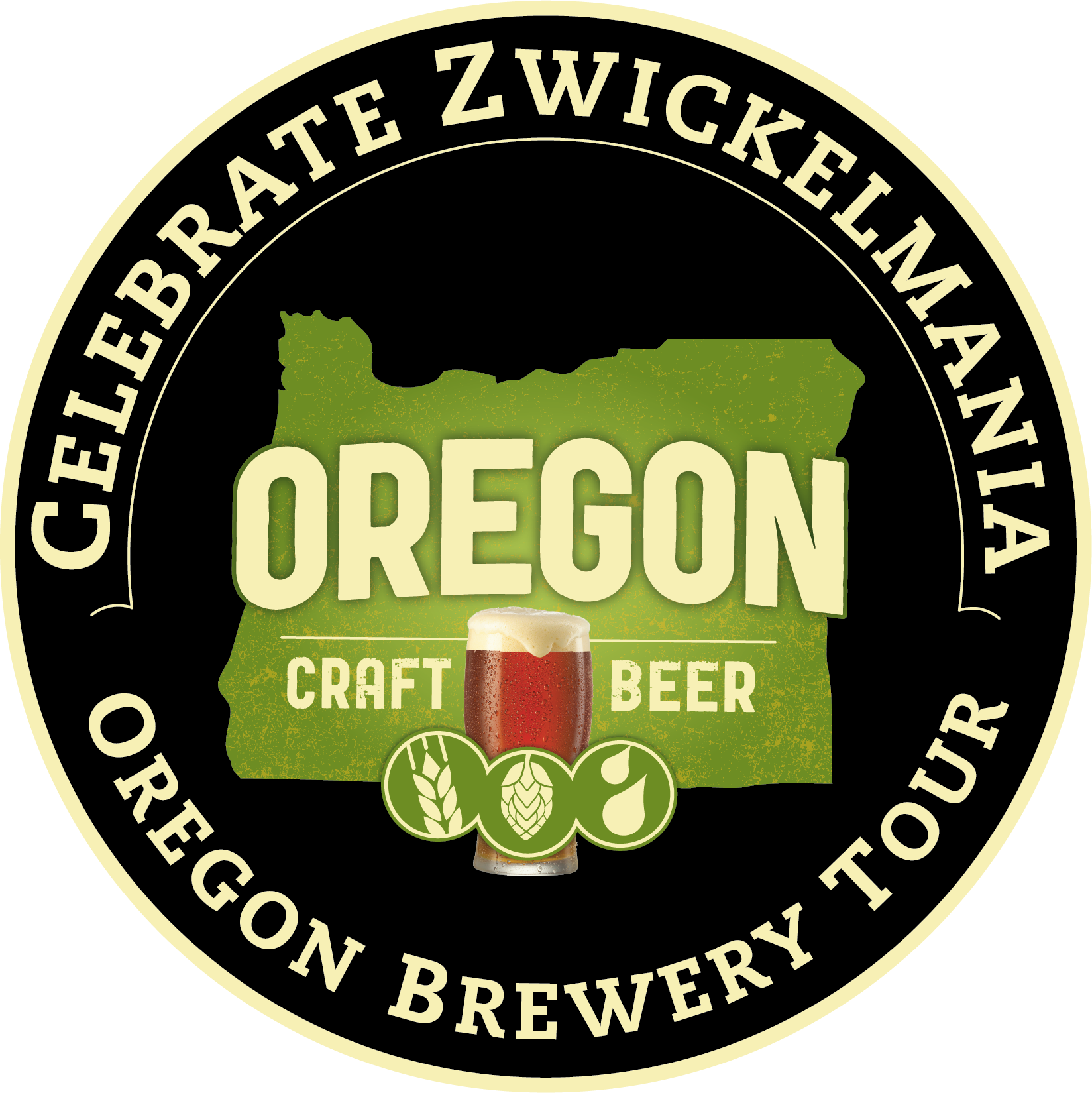 Zwickelmania
Prime your liver for Zwickelmania, the annual event where more than 120 breweries open their doors for your drinking pleasure, with free samples, cornhole, tours, and beer releases. It's kinda like an open house for beer, but the house is essentially all of Portland. (11 am, Various Locations, free)
The Last Artful, Dodgr, Karma Rivera, Maarquii
Any opportunity to see the Last Artful, Dodgr should not be missed, and tonight you have two: The LA-raised, Portland-based rapper will be performing both an early all-ages show and a later show for the 21-and-up crowd. Other than the moody 2018 single "Win Is Enough," Dodgr hasn't released new solo music since her 2017 debut LP Bone Music—fingers crossed that she's ready to tease some new tunes. (5 pm & 9 pm, Doug Fir, $12-15) CIARA DOLAN
Police Story
Conventional wisdom is that Drunken Master II is as good as Jackie Chan ever got, the perfect mix of action, comedy, and "holy shit human beings aren't allowed to do that, right?" But conventional wisdom is made to be broken and Police Story is the kind of film that says "who gives a shit about a perfect mix when I can just turn everything up full blast?" Jackie's singing! He's dancing! He's so in love with his bone-breaking stunts he's just gonna rewind and show it to you another three times! A shopping mall gets demolished! There's a goddamn pie-fight in here. This sort of synth-drenched excess could have only happened smack in the middle of the '80s, and it only gets better on the big screen. I mean, look: they added this to the Criterion Collection last year for a reason. (7 pm, Hollywood Theatre, $7-9) BOBBY ROBERTS
The Aces: State Fair
It's the middle of winter so please put some laughter on your faces with the latest from legendary sketch comedy duo the Aces. Shelley McLendon and Michael Fetters slip into so many different characters (swingers in peacock chairs, distracted show dogs in slow motion—the list is ever-evolving) that it's impossible to know what to expect. For State Fair we've been promised 4H, barfy rides, and "a chance to see the world's largest buffalo." (8 pm, Siren Theater, $14-24) SUZETTE SMITH
Harry Potter and the Prisoner of Azkaban in Concert
Azkaban was the last Potter film that John Williams fully scored, and it also just so happens to be the best film in the entire series—which is bound to happen when Alfonso Cuarón is the guy directing it. It's not often you get the opportunity to watch one of the best fantasy films of the last 20 years with one of the best symphonies in the country providing live accompaniment as written by possibly the greatest living composer on Earth. Don't let this gift pass you by—not all of us have time turners handy. (Sat 7:30 pm, Sun 2 pm, Arlene Schnitzer Concert Hall, $35-115, all ages) BOBBY ROBERTS
The Delines, Mike Coykendall
The Portland country rock and soul band headed up by Amy Boone, Willy Vlautin and a whose who local musicians takes over the The Secret Society and throws a party celebrating the release of their latest full-length, The Imperial. (9 pm, The Secret Society, $15)
SLAY
Slay is a hip-hop party for LGBT, minorities, and open minded people, providing yet another safe space to twerk, blow off steam, and be yourself in our little sanctuary city. (9 pm, Holocene, $10) JENNI MOORE
Dolphin Midwives, Alexander, Bob Desaulniers
Portland-based musician Sage Fisher (AKA Dolphin Midwives) creates enchanting experimental music using layered harp and vocal arrangements. Tonight she heads up a hometown show at Mothership Music along with support from New Haven-hailing guitarist Alexander, AKA David Shapiro, and Portland's own Bob Desaulniers. (8 pm, Mothership Music, $5)
Distillery Row Cocktail Crawl: The Manhattan
A day dedicated to sipping the finest spirits as expertly mixed by the eight craft distillers (and two guests from the NW Distiller's District) that make up Distillery Row, and that expertise is going to be put to the test with this month's theme: The Manhattan. "How is that gonna test anyone's expertise, it's like the easiest drink in the world to make!" you might say. Yes, but it's often the simplest classics that are the hardest to master, much less perfect, and this crawl is your best opportunity at finding out what a perfect Manhattan can taste like. (noon, Distillery Row, free)
Beats Antique
The renowned production trio bring their experimental blend of world fusion and electric dance music back through the Crystal Ballroom. (8 pm, Crystal Ballroom, $27-30)
---
Sunday, Feb 17
Listen Up Portland
It's a pop-up podcast festival presented by Travel Portland; Happy Valentine's Day to you! Hosted at a slew of venues around town, the long weekend features tapings from super popular audio shows like Guys We Fucked: The Anti Slut-Shaming Podcast by Corinne Fisher and Krystyna Hutchinson, as well as the Yo, Is This Racist podcast, hosted by Andrew Ti and Tawny Newsome. There's also podcasts covering true crime, cannabis, sports, at least one Harry Potter-themed podcast, and more. Something for everyone! (Various Locations, $10-199, through Feb 17, click here for venues, performers, and showtimes) JENNI MOORE
Sama Dams, Merō, Sheers, The Casual Scene
The Doug Fir presents a co-headlined show, with local indie rock innovators Sama Dams kicking off their European tour and Portland experimental dream pop outfit Merō celebrating the release of their latest album. Sheers and The Casual Scene round out the proceedings. (9 pm, Doug Fir, $10-12)
Depressed Cake Shop
This one-day pop-up shop raises awareness and money for mental illness using the power of baked goods. Gray cakes and cookies, often brightly colored on the inside, are sold and encourage folks to speak openly about mental health issues. This event will benefit Baby Blues Connection in support of mothers and families working through perinatal mood disorders. (1 pm & 6:30 pm, The Little Church, free) EMILLY PRADO
Barton Fink
Sometimes, Coen brothers films work on a delay. There's the first viewing, prompting a puzzled-yet-amiable reaction like "I think I dug that, but I couldn't tell you why, and I probably won't rewatch it either." Then for weeks, stray visuals and scraps of dialog hang out in the back of your head, refusing to dislodge until you revisit the maddening set of cinematic splinters they stuck in your brain to see if there's any sense to be made from them. Sometimes the full genius of their creation then unfolds and a whole cult gets made out of it (The Big Lebowski), sometimes it unimpressively sloughs off onto history's mighty pile of filmed disappointments (The Hudsucker Proxy, The Ladykillers), and then... there's Barton Fink. The cult of Fink is much smaller than the Dude's, but for the chosen few listening at the precise wavelength this freaked-out, disorienting satire is broadcasting on, Fink is sweaty, flame-broiled film nirvana. (7 pm, NW Film Center's Whitsell Auditorium, $8-10) BOBBY ROBERTS
A Bowie Celebration: The David Bowie Alumni Tour
Revolution Hall hosts a career-spanning tribute to David Bowie headed up by frequent Bowie collaborator Mike Garson, along with fellow Bowie band alumni including Earl Slick, Charlie Sexton, Carmine Rojas, Bernard Fowler, Corey Glover, and Lee John. Expect an array of hits and deep cuts sung by rotating vocalists. (8 pm, Revolution Hall, $45)
Revival Drum Shop 10th Anniversary Celebration
Beloved local drum shop Revival is turning 10, and to celebrate the milestone, they're throwing a free party at Mississippi Studios with performances from Mark Guiliana, John Niekrasz, and Adam Morford, along with prizes and giveaways from Tackle Instrument Supply Co., Ludwig Drums, A&F Drum Co., Cardwell Drums, Istanbul Agop Cymbals, Cymbal & Gong LLC, Morfbeats, and more. (6 pm, Mississippi Studios, free)
Jupiter Sprites, Frenz, Ancient Pools
Olympia dream pop quartet Jupiter Sprites head up the latest installment of Sunday Sessions at Rontoms along with support from Portland's own Frenz and Ancient Pools. (8:30 pm, Rontoms, free)
Snackrilege! Five-Year Anniversary Gala
Monica Nelson and the Jack London Trio lend their musical talents to the wonderfully-named Snackrilege's fifth birthday party celebrating a half-decade's worth of tasty vegan sandwiches. The party includes a silent auction, a raffle, desserts from Carina's bakery, a photo booth, and more. Proceeds benefit the Lighthouse Farm Sanctuary. (5 pm, The Benson Hotel)
Reema Zaman, Lidia Yuknavitch
In I Am Yours, Reema Zaman chronicles the battle to preserve and unleash her voice from those who have sought to silence her. Zaman will be joined in conversation by Lidia Yuknavitch, author of The Book of Joan. (7:30 pm, Powell's City of Books, free)
Don't forget to check out our Things To Do calendar for even more things to do!