Poppy, Aviva
If the internet were able to have a child, it would be Poppy. A wispy platinum blonde with perfect Barbie features, Poppy is (in some circles) an internet sensation thanks to her sometimes baffling, but always fun critiques of obsessive online culture. This is especially evident in her music, which features bouncy electro-pop beats set to lyrics in which she questions her gender, her eyelash-length, and whether she's human or machine. Let me put it this way: Poppy is a wildly successful walking parody of the cult of Kim Kardashian who never breaks character and performs danceable performance art… umm... that's funny? Jeez! I'm sorry! I can't explain it any better than that! (Fri 7:30 pm, Wonder Ballroom, $20-25, all ages) WM. STEVEN HUMPHREY
---
Jump to:
Friday
|
Saturday
|
Sunday
---
Friday, Feb 22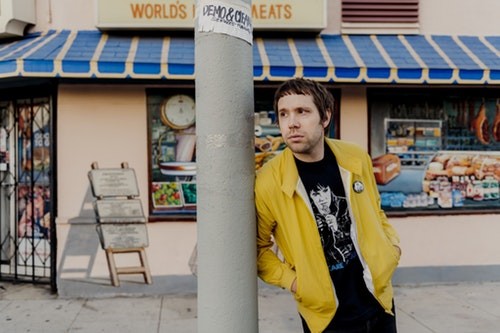 Mike Krol, Vertical Scratchers
"Sometimes I want the palm trees to lean so far that they break and crush me," Mike Krol sings on "Blue and Pink," echoing every sad sack who's had to drag a lovesick head through an obnoxiously perfect LA day. The 10 other songs Krol's fourth album, Power Chords, are similarly bright and stricken, as the garage-pop auteur uses his titular tools to dig into abandonment and heartbreak. Krol's always cut the fizzy thrills of his succinct compositions with disarming earnestness, but he seems especially intent on skipping the formalities here—he's hurting too much to hide his wounds. (9 pm, Mississippi Studios, $10-12) CHRIS STAMM
Anthony Sanchez Birthday and Benefit Show: The Chicharones, Vursatyl, Bad Habitat, Raise the Bridges, Trujillo, King Ghidora, Randal Wyatt, Eminent, Laryssa Birdseye, DJ Zone, DJ LadyX
Last month, Anthony Sanchez—founder of Runaway Productions and longtime supporter of the local hip-hop scene—was hospitalized after suffering a stroke and has been battling related health issues ever since. With a bill featuring some of Portland's musical pillars, like hip-hop duo the Chicharones, rapper Vursatyl (of Lifesavas and, recently, Blackalicious), and Chicano rock band Trujillo, this show triples as a celebration of the 18th anniversary of Runaway Productions, Sanchez's birthday party, and a fundraiser to help cover the cost of his medical expenses. (8 pm, Star Theater, $10) CIARA DOLAN
Pedro The Lion, Tomberlin
It's only February, but there's already a big favorite for 2019's indie rock comeback of the year: Pedro the Lion, the full-band vehicle of renowned songwriter David Bazan. From 1998 to 2004, Pedro recorded four excellent albums full of emo-tinged folk-pop songs about faith, politics, confusion, and self-doubt before Bazan shelved the name to record and tour as a solo act. But with the January release of Phoenix—the first Pedro the Lion album in 15 years—the beloved band is officially back. Phoenix finds Bazan as self-reflective as ever, wielding sturdier song arrangements and backed by a band that knows how to rock. (9 pm, Revolution Hall, $25-30) BEN SALMON
Joel McHale
The comedian and actor best known for hosting The Soup and portraying Jeff Winger on the beloved sitcom Community brings his stand-up through town for a run of shows at Helium. (Fri-Sat 7:30 pm & 10 pm, Helium Comedy Club, $27-40)
Dani Shapiro
Inheritance is the latest from bestselling memoirist and novelist Dani Shapiro, about a genealogy test that revels her father was not actually her biological father, and all of the long-buried family secrets uncovered in the wake of her stunning realization. (7:30 pm, Powell's City of Books, free)
The Bad Plus
The Minneapolis-hailing jazz outfit spearheaded by pianist Ethan Iverson, bassist Reid Anderson, and drummer Dave King bring their fiercely collaborative and genre-spanning live show to the Winningstad Theatre. Part of the 2019 PDX Jazz Festival. (9:30 pm, Winningstad Theatre, $36-46)
The Culture
Legendary Mondays puts in work for Black History Month, presenting this tribute to Black art, Black culture, and Black excellence. Put on your finest and hit the floor with purpose. (9 pm, Senate, $10-15)
Sad Horse, Noxeema, Lost Cat
Sad Horse makes some of the best punk to come out of Portland since Dead Moon's heyday. It's clear Elizabeth Venable and Geoff Soule draw creative inspiration from Fred and Toody—their releases play like short jolts of unbridled weirdness cut with sweet, jangly duet interludes (9 pm, No Fun, $5) CAMERON CROWELL
Snap! Y2K: Star Crossed Lovers Ball
The latest installment of the beloved monthly dance night takes cues from Baz Luhrmann's Romeo + Juliet, with Colin Jones, Freaky Outty, and Introcut rolling out a selection of hip-hop, house, RnB, and club remixes from '90s and early 2000's. (9 pm, Holocene, $6-7)
Lukas Graham
Danish singer/songwriter Lukas Graham and his band bring their soulful pop and funk-tinged R&B through the Crystal Ballroom in support of the musician's recently released third studio album. (8:30 pm, Crystal Ballroom, $35-40, all ages)
Police Story 2
Jackie Chan broke two vertebrae making Police Story, which can happen when you're almost singlehandedly demolishing a mall with your body. Police Story 2 is a little toned down from its predecessor as a result. Well, maybe that's not entirely accurate. It's more like when someone knocks on your door because you've got your music up way too loud and you're dancing as hard as you can, and you ease off around 10 percent after they leave, and somehow, less than 15 minutes later, the music has magically resumed its original volume? It's like that. But with '80s-era Jackie Chan and friends wreaking the most comically beautiful havoc on each other's bodies for your entertainment. (7:30 pm, Hollywood Theatre, $7-9)
---
Saturday, Feb 23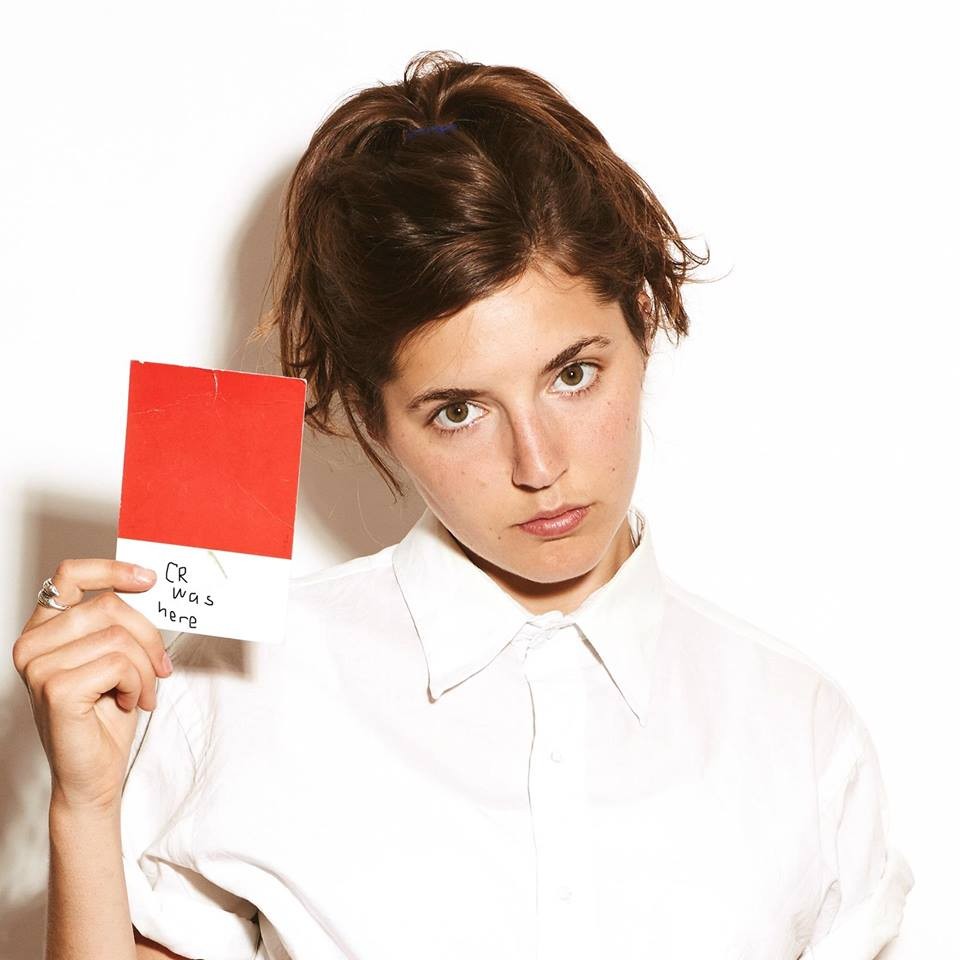 Caroline Rose, Superet, Ings
New York-based singer/songwriter Caroline Rose brings her shapeshifting blend of indie rock and pop back through the Doug Fir for a Portland show supporting her latest album, Loner. (9 pm, Doug Fir, $13-15)
Teenage Fanclub, Love Language
Scottish power-pop heroes Teenage Fanclub are still proudly making gloriously catchy, slightly bummed-out fuzz-rock songs, and thank heaven for that. Last year saw the reissue of their early albums and the departure of founding member Gerard Way, but with this year's tour the Fannies have lost none of their power, keeping one eye on their marvelous and ever-growing back catalog, and the other eye toward the future. (9 pm, Wonder Ballroom, $20-22) NED LANNAMANN
Wizard World Comic Con
The earlier of Portland's two giant-sized pop-culture celebrations lands at the Convention Center with special guest AQUABRO (and also a Khal Drogo), Jason Momoa! Plus a lineup of Whedonverse veterans that the con is advertising as "eight Buffy the Vampire Slayer Stars" but really, "A whole bunch of people who made Angel a way better show than Buffy ever was, plus Willow and Tara" is much more accurate. Oh yeah, and—of course—the various people who actually write and draw comic books, most of whom will be shunted off into a small corner of the convention center to be ignored for most of the weekend. (Sat-Sun 10 am, Oregon Convention Center, $40, all ages)
Queer Quest
Godsfall podcast creator and Dungeons & Dragons enthusiast Aram Vartian DMs a two-hour long D&D session for players of all experience levels to benefit the Q Center, a resource center and safe space for LGBTQAI+ people living in the Portland community. (6 pm, Q Center, $25-125)
Daniel Romano, Thayer Sarrano
Prolific Canadian country singer/songwriter and poet Daniel Romano returns to Mississippi Studios for the Portland stop on a tour supporting his latest full-length, Finally Free (9 pm, Mississippi Studios, $12-14)
Andaz
For more than 15 years, DJ Anjali and the Incredible Kid have been an inimitable force in the Portland dance scene. Since 2002 the power duo has hosted Andaz—their monthly bhangra, Bollywood, and desi bass dance party (the longest running on the West Coast)—and let me tell you, it is WILD. There were flashing lights and Bollywood movies playing on TVs. The air was thick with moisture, so thick that I'm pretty sure it was condensing on the ceiling. Surrounded by energetic dancers, DJ Anjali and the Incredible Kid inundated late-night revelers with rhythms from South Asia and beyond. (10 pm, The Liquor Store, $5-10) CIARA DOLAN
I Heart Gumbo
Even if you've never had gumbo, you probably heart it, because it's just a fun word to say, and so far as meal names go, it's one of those that just sounds delicious. Guess what, it very much is, and Oh Honey Cookery is hosting this pop-up dedicated not just to showing you how tasty it can be, but helping teach you how to make your own at home. (6 pm, Fika Cafe, $50)
Mic Crenshaw
Veteran Portland rapper Mic Crenshaw heads up a hometown matinee at the Alberta Street Pub in support of his latest full-length, Earthbound. (3 pm, Alberta Street Pub, $7)
Wyrd War Presents: 2019 - After the Fall of New York
Wyrd War loves digging through '80s detritus and sharing schlock treasures with fellow appreciators of vintage trash. One of the decade's most unrepentant garbagemen was Italian director Sergio Martino, whose career consisted of watching someone make an original thing, and then saying to himself "I can make that in two weeks with 15 bucks and a gravel pit." So after apparently catching a marathon of Alien, The Road Warrior, and Escape From New York, he threw a couple bucks towards the chiseled slab of man that was Michael Sopkiw, and imagined a cheapjack post-apocalyptic 2019 that is, in many ways, still more dignified than the real 2019 is. (7:30 pm, Hollywood Theatre, $7-9) BOBBY ROBERTS
Bone Thugs N Harmony
DID YOU KNOW: On the title track of their breakout 1994 EP Creepin' On Ah Come Up, the Bones are singing "Stalk and gat fools, walkin' jack moves," and not, as many kids on the playground during that era sang it, "Smokin' cat food, rockin' jacked moves." The Thugs take no responsibility for any Meow Mix-related illnesses you may or may not have incurred during your impressionable suburban youth. (8 pm, Roseland, $25-40)
Korgy & Bass, Cameron Morgan Group
Local duo Korgy & Bass bring their instrumental hip-hop to the White Eagle Saloon to head up a hometown show along with support from the Cameron Morgan Group. Part of the 2019 PDX Jazz Festival. (8 pm, White Eagle, $8)
And That's Why We Drink
Christine Schiefer and Em Schulz talk paranormal hauntings and true crime stories over a box of wine live on the Aladdin Theater stage when their popular podcast rolls through town as part of a massive live tour. (7 pm, Aladdin Theater, $30-60)
Patrice Rushen & Ernie Watts, Farnell Newton
Grammy nominated jazz pianist and R&B singer Patrice Rushen takes to the Revolution Hall stage to revisit her acclaimed 1982 album Straight from the Heart along with support from jazz saxophonist Ernie Watts. Portland jazz staple Farnell Newton rounds out the proceedings with a tribute to legendary jazz and blues trumpeter Donald Byrd. Part of the 2019 PDX Jazz Festival. (7 pm, Revolution Hall, $30-50)
26th Annual Hillsdale Brewfest
An outdoor heated tent hosts some of McMenamins' best brewers as they compete for the championship belt. Last year, Kennedy School's brewmasters took the title, but will they repeat for 2019? Find out by tasting the different varieties of Hefes, Oatmeal Stouts, Barleywines, and more brought to the contest by McMenamins pubs from all over the state. (11 am, Hillsdale Brewery and Public House, free)
---
Sunday, Feb 24
Kris Kristofferson & the Strangers
Over 82 action-packed years, Kris Kristofferson's seen a lot—he's been a Rhodes scholar at Oxford, a helicopter pilot in the Airborne Rangers, a Highwayman (alongside buds Willie Nelson, Waylon Jennings, and Johnny Cash), a vampire slayer (his heroic deeds chronicled in the three Blade documentaries), an award-winning movie star in 1976's A Star Is Born (SUCK IT, BRADLEY COOPER), and… oh yeah, one of the greatest singer-songwriters country music has ever seen. An eternal badass, Kristofferson is back on tour with a voice like honey-drenched gravel and a catalog that ranges from "Sunday Mornin' Comin' Down" to "Me and Bobby McGee" to "Help Me Make It Through the Night." Listen up. Unless you're a vampire, in which case watch out! (8 pm, Newmark Theatre, $45-70) ERIK HENRIKSEN
Bunk Oscars Party
This years Academy Awards are gonna be... somethin', I guess? Nobody really knows what the hell is going to happen, the organization itself seems pretty confused as to what it is they're supposed to be doing, and there's just a sense of confusion and awkwardness one normally doesn't see in a group of mostly-rich people gifting each other gold statues for playing pretend the best. Might as well enjoy yourself a sandwich or two with some beers as the circus unfolds on Bunk's big screen. Make sure the loudest cheers are saved for cinematography and editing, by the way. (4 pm, Bunk Bar, free)
Do the Right Thing
Or, alternatively: Fuck the Oscars. Watch Do the Right Thing instead. (2:10 pm & 9:30 pm, Academy Theater, $3-4)
Half Waif, Whitney Ballen
New York-based singer/songwriter Nandi Rose Plunkett brings her rich synth-pop sounds to the Doug Fir stage for the Portland stop on a headlining tour supporting her 2018 album, Lavender. Seattle's Whitney Ballen rounds out the bill with her own unique blend of slow-burning pop music. (9 pm, Doug Fir, $12-14)
OM, Emel Mathlouthi
Any stoner metal nerd can tell you that when Sleep—arguably the genre's most important band—split up in the mid-'90s, guitarist Matt Pike went on to embrace his ear-shattering physicality with High on Fire, while the rhythm section re-emerged as OM. In this configuration, the group has expanded on the powerfully cyclical oneness that made them legends: Al Cisneros' paralyzing bass/vocal mantras and the methodical polyrhythms of drummer Chris Hakius were left bare in OM's stark minimalism, while faithful fanatics drowned in a tsunami of hypnotically low frequencies. Sleep has since reformed to glorious acclaim, but Cisneros never stops cathartically chanting OM's dark missives to the burgeoning legions. These days Emil Amos of Grails has taken over drum duties, while avant-garde soundscapist Robert Lowe augments the Valhallian rumble, lifting Cisneros' blackened séance to the stratosphere. (8:30 pm, Wonder Ballroom, $20, all ages) CHRIS SUTTON
Ghost Piss, Charlie Moses, Sunbaby, Autonomuse
New York City has sent many a wonderful thing to Portland, and tonight they're making sure you get a faceful of Ghost Piss. ENJOY! (9 pm, No Fun, $5)
Marc-André Hamelin, The Oregon Symphony
In my world, John Adams is not a former president, but a brilliant composer alive and well and living in northern California. Lucky for us, our hometown orchestra consistently champions his works, performing them with the crackling, virtuosic intensity they deserve. Tonight the band presents Adams' Doctor Atomic Symphony—a gem that explores the personal remorse of physicists who developed nuclear weapons, the horrors that struck Japan in 1945, and the lingering anxiety of atomic warfare in our present age. This evening's program also includes a Rachmaninoff piano concerto, as well as Death and Transfiguration from Richard Strauss. (7:30 pm, Arlene Schnitzer Concert Hall, $24 and up, all ages) BRIAN HORAY
Freddy Cole: Celebrating Nat King Cole at 100
Jazz singer and pianist Freddy Cole pays tribute his brother Nat King Cole in honor of the jazz legend's 100th birthday. (4 pm, Winningstad Theatre, $46-56)
Girls Gone Mild: A Stand-Up Brunch
Portland's comedy brunch showcase returns! Indulge in a mimosas and waffles while taking in stand-up from comedians Wendy Weiss, Becky Braunstein, Laura Anne Whitley, and more. (11 am, Siren Theater, $15)
Men I Trust, Michael Seyer
Men I Trust was one of the only dream-pop acts on the 2018 lineup for Tyler, the Creator's music festival Camp Flog Gnaw, and the band later spilled that the rapper personally asked them to perform. The Canadian trio has remained independent of any record label or PR company since forming in 2014, and they produce, mix, and master their jingly melodies, smooth rhythms, and subdued vocals themselves. While Men I Trust spent the majority of 2018 sporadically releasing singles, they're putting out a third album, Oncle Jazz, later this month. (9 pm, Mississippi Studios, $12-15)
Don't forget to check out our Things To Do calendar for even more things to do!