In March 2018, the city auditor's office
instructed Portland Parks & Recreation
(PP&R) to tweak its budget to grant low-income Portlanders access to community center classes and camps.
A year later, the city's seen zero improvement.
All four of the auditors' recommendations to improve the PP&R scholarship program—which gives financial assistance to people who can't afford the cost of city-run programs—have not been implemented, according to an audit update released Wednesday morning.
But it's not for lack of interest.
"The parks bureau is fully on board with our recommendations," says Kristine Adams-Wannberg, the city's lead auditor on this report. "I think what happened is that the enormity of the budget shortfall really hit them, and they had to hit pause."
PP&R is currently facing a $7 million budget gap in its upcoming fiscal year budget. The gap is based on a decrease in revenue coming into PP&R from various fees (including the cost of classes and camps), a long-simmering problem that the city finally chose to address this budget cycle.
Funding a scholarship program without solving PP&R's bigger financial issues would only push the bureau further into debt. In the meantime, however, the city is systemically keeping low-income kids and adults from participating in community programs.
"Hopefully council addresses the budget concerns," Adams-Wannberg says. "It's going to be a hard call, but it's incredibly worthwhile, especially considering the city's equity goals."
Adams-Wannberg says Portland is one of the few cities that doesn't budget for scholarships within its recreation department. At this point, the onus lies on Portland City Council to repair PP&R's budget issues through upcoming budget negations. Mayor Ted Wheeler is expected to release his proposed budget for 2019-2020 on May 1.
Sponsored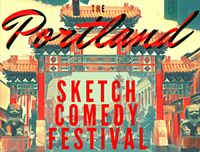 Sketch comedy troupes from all over N. America descend on The Siren Theater for 3 glorious nights.