AHEM!
Just in case anyone is wondering... because it's always good to have an informed electorate... and
apropos of absolutely nothing
... here is...
Sponsored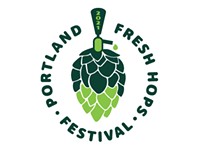 Come celebrate fresh hop season! With over 50 fresh hop beers, there's something for everyone!
THE US PRESIDENTIAL LINE OF SUCCESSION
If the president dies, resigns, or is
removed from office
,
the following person will take his place
—that is, if that person also doesn't die, resign, or get
removed from office
.
1) Vice President Mike Pence (who again, apropos of nothing, was accused of being "looped in" to President Trump's extortion plot against Ukraine).
And 2) Speaker of the House of Representatives NANCY PELOSI (who helped set the impeachment inquiry in motion that could possibly take down President Trump, as well as anyone who was "looped in" to his criminal plot).
3) Plus a bunch of other people.
Apropos of nothing, have a nice day.