Adventures in Newspapering
"
Welcome to the January doldrums, buttholes!
" writes the Mercury's editor-in-chief, ushering in a brave new era of award-winning journalism.
Sponsored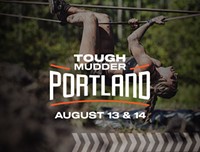 Lock in your summer adventure, Portland. Join us for world famous obstacles over a 5K or 10K distance.
News
Portland gets a new police chief, environmentalists clash over climate policy, and we remember Commisioner Nick Fish.
Feature
The players of the Portland Fighting Shockwave—one of Portland's full-contact female football teams—are here to make you feel very, very frail.
Things to Do
Our picks for Portland's best events, including comedy, hip-hop, and a sexxxy variety show. (Extra "X"s = extra sexy.)
Music
Wynne promises to never leave Portland. We have it in writing, and
this interview is legally binding
.
Arts & Performance
Hedwig and the Angry Inch or Hedwig, Harry Potter's beloved and loyal owl? MAKE YOUR CHOICE!
Food & Drink
Three new Jewish(ish) delis raise Portland's matzoh game.
Movies & TV
At last: An in-depth, scholarly examination of the Baha Men's "Who Let the Dogs Out?"
Savage Love
Culture, kinks, and the benefits of noise-canceling headphones.
---
As ever, there's even more—including art, comics, a crossword, and probably some typos—in the current print edition of the Portland Mercury, available now!
Sponsored
Virtual Auction Event & Drag Queen Fashion Show. You won't want to miss this show!