Adventures in Newspapering
Well fuck you too, Edith
!
Sponsored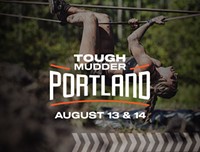 Lock in your summer adventure, Portland. Join us for world famous obstacles over a 5K or 10K distance.
News
An insightful piece of local journalism that also contains the phrase "take-backsies."
Feature
Is our "Craft Beer Issue" just an embarrassingly lazy excuse for the Mercury's writers to get very drunk? The answer may surprise you! (It won't.)
Things to Do
From dirt-track motorcycle races to a pop-up market of Black-owned businesses, we've got your next two weeks planned out. You're welcome!
Music
Ah, yes,
an article about Sinead O'Connor
. The
Portland Mercury
: Always on the bleeding edge of popular culture.
Arts & Performance
What will cause the long-awaited downfall of the patriarchy? SLUMBER PARTIES.
Food & Drink
Portland's new Icelandic restaurant only seems expensive until you compare it to the price of a flight to Reykjavík.
Movies & TV
Star Trek: Picard: As thrilling as Worf's bat'leth competition. As comforting as Riker's beard.
Savage Love
Of horrible threesomes and friends without benefits.
Cannabis
Judging a cannabis competition: Not as fun as it sounds! (Still probably pretty fun, though.)
---
As ever, there's even more—including art, comics, a crossword, and probably some typos—in the current print edition of the Portland Mercury, available now!
Sponsored
Virtual Auction Event & Drag Queen Fashion Show. You won't want to miss this show!