Adventures in Newspapering
Our editor is in the market...
the market to fuck some shit up
!
Sponsored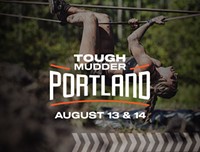 Lock in your summer adventure, Portland. Join us for world famous obstacles over a 5K or 10K distance.
News
Lawmakers work to hold Portland cops accountable.
Feature
The gender revolution is here, an dso is the Mercury's Gender Empowerment Issue!
Things to Do
Our picks for the next two weeks, including the apex of human accomplishment: The Bachelor Live On Stage.
Music
With unique machismo, Young M.A is changing hip-hop.
Arts & Performance
John Sayles
: acclaimed writer, lauded filmmaker, and the man to thank for
Piranha
,
Alligator
, and
Battle Beyond the Stars
.
Food & Drink
Chicken, dumplings, and the Columbia River Highway.
Movies & TV
Yet again, the Portland International Film Festival refuses to include even one chapter of the Fast & Furious saga.
Savage Love
Sloppy blowjobs: Why so many?
Cannabis
The pros and cons (mostly pros) of illegal weed.
---
As ever, there's even more—including art, comics, a crossword, and probably some typos—in the current print edition of the Portland Mercury, available now!
Sponsored
Virtual Auction Event & Drag Queen Fashion Show. You won't want to miss this show!