Adventures in Newspapering
Wash your fucking hands! But don't get all weird about COVID-19, please.
Sponsored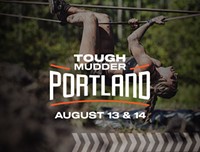 Lock in your summer adventure, Portland. Join us for world famous obstacles over a 5K or 10K distance.
News
Can widening I-5 restore one of Portland's lost Black neighborhoods?
Frank Cassano's Imbecile Parade
"Are you voting for Biden or Bernie?"
Feature
For the Mercury's guide to Portland's best cocktails, we drank all of them. The things we do for you.
Music
The Bikini Kill reunion features neither bikinis nor killing. Discuss.
Arts & Performance
Body Worlds is back, just in case you need yet another horrifying reminder of your looming mortality.
Food & Drink
Great jojos. Bad Brussels sprouts.
Movies & TV
First Cow is a masterclass in contemporary bovine cinema.
Cannabis
Let terpenes coat your mouth!
Savage Love
This one is about orgasm poop.
Laugh While You Can
Aw man, the paper version has comics! Go get the paper version! It has comics!
---
As ever, there's even more—including art, comics, a crossword, and probably some typos—in the current print edition of the Portland Mercury, available now!
Sponsored
Virtual Auction Event & Drag Queen Fashion Show. You won't want to miss this show!