We need your help. The economic fallout of the coronavirus crisis is threatening our ability to keep producing the quality reporting you've come to love. If you're able, please consider making a monthly contribution to the Mercury.
GOOD MORNING, PORTLAND! Saint Laurent straightjacket, go berserk. Don't get hurt, turn around and throw it in reverse. LET'S GO TO PRESS.
Sponsored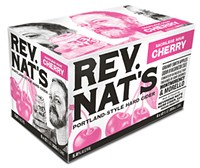 No-fee, same-day delivery of Rev Nat's Hard Cider & Old Town Brewing throughout Portland Metro
• According to the Oregon Health Authority, the state hit a daily record yesterday of positive COVID-19 infections with 484 new cases, and an additional 11 deaths. Scientific modeling predicts those numbers could grow throughout the month.
• A city-hired outside consultant reports that during the course of Portland's nightly protests, the Portland Police have failed to document, identify, review, or manage the officers' overwhelming use of force against demonstrators. Due to this, the report concluded that the PPB is no longer in compliance with mandated reforms under the city's agreement with the US Department of Justice.
Portland police fail to document, review officers' use of force at protests or maintain crowd-control training, report finds https://t.co/7dKbNnaDej pic.twitter.com/Pm8wz9P72G

— The Oregonian (@Oregonian) October 9, 2020
So PPD's excuse for not meeting the terms of the 2014 DOJ civil rights settlement is that the citizens of the city have been directly protesting their existence as an organization for over 4 months?

Wild how beating people for protesting police brutality didn't work out well.

— Speaker uh da House 🏁🐍 (@MacSmiff) October 9, 2020
• VERY MUCH RELATED: International human rights group Physicians for Human Rights has issued a report on police action during Portland's nightly protests, and found that local cops and the feds are guilty of "a consistent pattern of disproportionate and excessive use of force" against the public—and violated United Nations' guidelines in the process. The Mercury's Alex Zielinski has the details!
• In September, Mayor Ted Wheeler threatened to fire Police Chief Chuck Lovell if he didn't back his efforts to ban CS tear gas, after the Portland Police sent out a cry-baby letter complaining about the decision and threatened to use even more violent methods against citizens practicing their First Amendment rights.
• Local business groups have rallied behind Mayor Ted Wheeler in the upcoming election and produced a rather tepid "attack ad" on his challenger Sarah Iannarone for... [checks notes]... tweeting too much?
IN NATIONAL NEWS
• Rumors are beginning to swirl regarding Trump's health and mental stability after a whirlwind day of a) accusing Gold Star families of giving him the coronavirus, b) threatening to indict Obama and Biden, c) lambasting his own administration, and d) saying he's perfectly healthy and ready to hold giant, maskless rallies even though most doctors agree he should be quarantined for the next 10 days.
• Along with the rest of us, House Speaker Nancy Pelosi is also questioning Trump's fitness to serve, and is proposing legislation that would create a commission to allow Congress to intervene under the 25th Amendment to remove him from office should he become incapacitated.

President Trump, in a head-spinning reversal, has told allies he's interested in a large-scale stimulus deal, according to a person with direct knowledge of his comments. https://t.co/jTuGsiLyxz

— CNN (@CNN) October 9, 2020
• First Trump pulled out of next week's virtual debate because "that's not what debating is all about." (I'm not sure what he's talking about... I argue on Zoom ALL. THE. TIME.) Then hours later his campaign demanded that the original debate go on as planned—but now the head of the debate commission is fucking tired of the president's bullshit baby games and may cancel it anyway. PLEASE DO THAT THING.
• Six far-right domestic terrorists have been charged in a foiled plot to kidnap the Governor of Michigan, Gretchen Whitmer, from her vacation home and possibly kill her. Whitmer correctly pointed out that Trump was complicit in the scheme for implicitly encouraging his followers to overthrow the government.
• There are growing fears that Trump is inspiring these armed domestic terrorists to "protect" polling places (i.e. scaring people away from voting). So now might be a good time for local police departments to prove they're not in bed with these creeps and do something about it.
🚨BREAKING: Ohio Federal Judge BLOCKS Republican Secretary of State's ban on counties offering more than one ballot drop box per county.

The GOP loses a big one in their war on drop boxes! Congrats to all the plaintiffs! pic.twitter.com/Hhdh6E6EZK

— Marc E. Elias (@marceelias) October 9, 2020
• New documents concerning the investigation of the police killing of Breonna Taylor reveal that after the woman's death, Louisville cops scrambled to find dirt on her boyfriend in order to sway public opinion on the unjustified shooting.
• Country music "star" (though I've never heard of him) Morgan Wallen has been kicked off of this weekend's Saturday Night Live for violating COVID protocols after it was revealed he'd been partying in Alabama without a mask. He'll be replaced by Jack White, who I've definitely heard of.
• The World Food Program has been awarded the Nobel Peace Prize for its work feeding the hungry during the pandemic.
• In these terrifying times, don't you need a good, wholesome scare? Get your tickets now for SLAY—the short, eight-minute-or-less HORROR film festival from the makers of HUMP! Debuting Oct 15-31!
• Now let's peer suspiciously skyward for the WEATHER: More clouds today with a high of 70 and rain tonight!
• And finally, for the love of god, SHE HASN'T EVEN HAD HER COFFEE YET!

Disneyland, where dreams come true but also where a bitch is all up in your shit when you're trying to eat your breakfast.

📹: Kaylin Hunter (YouTube) pic.twitter.com/RqPu8kbmls

— Paul Bronks (@SlenderSherbet) October 8, 2020