Here's your daily roundup of all the latest local and national news. (Like our coverage? Please consider making a recurring contribution to the Mercury to keep it comin'!)
• First Trump pulled out of next week's virtual debate because "that's not what debating is all about." (I'm not sure what he's talking about... I argue on Zoom ALL. THE. TIME.) Then hours later his campaign demanded that the original debate go on as planned—but GUESS WHAT? The head of the debate commission got fucking tired of the president's bullshit baby games and cancelled it anyway. HAHAHAHAAAAAA! GOOD.
Sponsored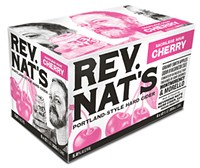 No-fee, same-day delivery of Rev Nat's Hard Cider & Old Town Brewing throughout Portland Metro
BREAKING: The second presidential debate between President Trump and Joe Biden is officially off. With Trump's COVID-19 infection, the nonpartisan Commission on Presidential Debates said the candidates should not be on stage together. https://t.co/4B1p2gXOgz

— The Associated Press (@AP) October 9, 2020
• Despite the fact that he's probably still highly infectious, Trump is returning to the campaign trail with a vengeance, having planned a White House "superspreader" event for hundreds on Saturday and a Florida pep rally on Monday. (Just add the ones who die from his callousness to the ever-growing list.)
• In what must have been an excruciating (for listeners) two-hour interview, the COVID-infected Trump told radio dolt Rush Limbaugh that he was "healed" of the coronavirus (which he definitely is not), and blasted in no consecutive order, his own Justice Department, Hillary Clinton, mail-in ballots, and Fox News, while also dropping the f-bomb in regards to Iran—all while gasping for air.
• According to a New York Times investigation of Trump's taxes, the president received a mysterious and huge windfall of campaign cash from his own Vegas hotel in 2016—which as you can guess has been deemed "legally problematic."
Breaking: Lindsey Graham and Democratic challenger Jaime Harrison will no longer debate tonight after Harrison declined to participate unless Graham took a coronavirus test in advance and Graham denied the request. https://t.co/szJIibDtoz

— Kyle Griffin (@kylegriffin1) October 9, 2020
• After abruptly pulling the plug on COVID relief talks with the Democrats earlier this week while in a steroid-fueled rage, Trump is now willing to deal, hoping for an agreement before election day that probably won't happen.
• Despite Trump's claims that inoculations could begin this month, an administration official says that we may be able to expect a coronavirus vaccine by January—BUT WHO KNOWS, RIGHT?
• New documents concerning the investigation of the police killing of Breonna Taylor reveal that after the woman's death, Louisville cops scrambled to find dirt on her boyfriend in order to sway public opinion on the unjustified shooting.
Doc Antle—Tiger King star and owner of Myrtle Beach Safari (v. popular with celebs)—has been indicted on charges of wildlife trafficking, animal cruelty and more.

His and his son Kody have millions of followers on Instagram and TikTok. My @natgeo story: https://t.co/CNX2lFMU5B

— Natasha Daly (@natashaldaly) October 9, 2020
• Coastal residents in Texas and Louisiana are bracing as Hurricane Delta—now a Category 2 storm—is expected to make landfall sometime today.
IN LOCAL NEWS
• A city-hired outside consultant reports that during the course of Portland's nightly protests, the Portland Police have failed to document, identify, review, or manage the officers' overwhelming use of force against demonstrators. Due to this, the report concluded that the PPB is no longer in compliance with mandated reforms under the city's agreement with the US Department of Justice.
• In September, Mayor Ted Wheeler threatened to fire Police Chief Chuck Lovell if he didn't back his efforts to ban CS tear gas, after the Portland Police sent out a cry-baby letter complaining about the decision and threatened to use even more violent methods against citizens practicing their First Amendment rights.
BREAKING: .@US9thCircuit keeps injunction in place that exempts press, legal observers from federal officers' dispersal orders as feds appeal it —essentially denying feds' emergency motion for a stay (hold) on lower court's injunction

— Maxine Bernstein (@maxoregonian) October 9, 2020
• Rise Up PDX—the accountability group for the Portland chapter of the NAACP—issued a sharply worded press release today saying that branch officer E.D. Mondainé overstepped his authority by saying the organization endorsed the Ted Wheeler for Mayor campaign which was a breech of the organization's bylaws which state they never issue endorsements for public office.
• After yesterday's record-breaking day, Oregon's number of positive COVID cases have dipped slightly to the still alarming 425 new infections and three deaths. This might be a good weekend to WASH YA DAMN HANDS, WEAR YA DAMN MASKS, AND KEEP YA DAMN DISTANCE.
• In these terrifying times, don't you need a good, wholesome scare? Get your tickets now for SLAY—the short, eight-minute-or-less HORROR film festival from the makers of HUMP! Debuting Oct 15-31! (Ooh, and enter here to possibly win a free pass to SLAY and a free pizza, too!)
• The WEATHER REPORT: A rainy Saturday and Sunday with a high of 58!
• And finally, I'm going into the weekend like....

"HALLO MUTTERFUCKERS"

📹: Imgur user CsabaSovak pic.twitter.com/2kWK9VGjAb

— Paul Bronks (@SlenderSherbet) October 8, 2020