Here's your daily roundup of all the latest local and national news. (Like our coverage? Please consider making a recurring contribution to the Mercury to keep it comin'!)
• Happy Indigenous Peoples' Day (and go to hell, Columbus Day)! If you are reading this in Portland and the surrounding area, take a moment to reflect that you are standing on and profiting from the unceded, traditional Tribal lands of the Multnomah, Cowlitz, Clackamas, and Chinook people, as well as many other nations.
Sponsored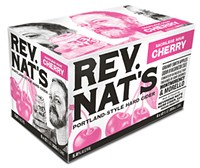 No-fee, same-day delivery of Rev Nat's Hard Cider & Old Town Brewing throughout Portland Metro
Happy Indigenous Peoples' Day!Black & Indigenous history is tied to the colonization of this land and our liberation is inherently tied together. This country was built on exploitation, enslavement, & genocide of our people - that is why Black & Indigenous solidarity is essential pic.twitter.com/je7hDsE6DJ

— Movement 4 Black Lives (@Mvmnt4BlkLives) October 12, 2020
• Sunday marked the "Indigenous Peoples' Day of Rage" where hundreds marched peacefully for indigenous rights, while other protesters pulled down two Portland statues: Presidents Teddy Roosevelt (who had expressed open hostility toward Native Americans) and Abraham Lincoln (who ordered a Dakota tribe massacre). A riot was declared by police, and several businesses were damaged including the Oregon Historical Society, for allegedly "honoring racist colonizer murderers." Both Mayor Ted Wheeler and his opponent in the upcoming election, Sarah Iannarone, decried the destruction of property. Our Suzette Smith and Alex Zielinski have more details.
• Also on Sunday, a small band of right-wing Blue Lives Matter protesters came downtown carrying AR-15 rifles, paintball guns, and other weapons, and allegedly attacked a tent village at the Justice Center, threatened a journalist, fired mace and threw water bottles at counter protesters, before finally being told to leave by police who were at first seemed reticent to do their jobs.
• Meanwhile on Saturday night, and mere minutes after a protest began downtown, Portland Police kettled and arrested 26 peaceful demonstrators whose "posture" and "armored attire" (according to presumably psychic cops) led officers to believe they were going to riot.
"Native communities have the highest rates of fatal police encounters. Our men, women and children are killed by cops with great frequency, most commonly in fatal shootings, but rarely make national news." #IndigenousPeoplesDay #EndGunViolence https://t.co/3FFFn2h2MM

— Community Justice Action Fund (@CJACTIONFUND) October 12, 2020
• After three straight days of new COVID cases in the 400s, the numbers for the last two days have dipped significantly, with the OHA reporting 222 new positive cases today and no additional deaths.
Tomorrow, Oct. 13, is the voter registration deadline for new Oregon voters. #MakeAPlanToVOTE pic.twitter.com/NBJQUnkd0G

— Multnomah County Elections (@MultCoElections) October 12, 2020
IN NATIONAL NEWS
• On the first day of confirmation hearings for ramming Trump nominee Amy Coney Barrett into the Supreme Court, Democrats did some ramming of their own—consistently hammering home the message that Republicans (with Barrett's help) will take away health insurance from Americans in the middle of a pandemic, and that voters should take their revenge at the polls.
• Oh, and would you look at that? Republican Sen. Mike Lee—who tested positive for coronavirus just 11 days ago—showed up to the Barrett confirmation meetings without his mask.
I don't know if you've noticed, @wgme, but Susan Collins says a lot of things that turn out to be untrue. https://t.co/Da2MXbVwPN

— Kelly GHOULmont (@verso) October 12, 2020
• RELATED: According to a new report from the Journal of the American Medical Association, far more people have died from COVID-19 than have been counted or reported. According to the author of the study, "For every two Americans that we know of who are dying of Covid-19, another American is dying."
• Early voting started in Georgia today, and the turnout so far has been phenomenal (and so have the lines).
• According to the White House doctor (that no one believes for very good reason), Trump has tested negative for the coronavirus on consecutive days—though he did not say which days. So believe it or don't, I guess!
NYT, WP and WSJ are among the big news outlets that have barred reporters from traveling with Trump as he returns to the campaign trail, saying they do not have assurances that precautions will be taken to protect the reporters' health.@grynbaum reports.https://t.co/eaObIGADi9

— Cliff Levy (@cliffordlevy) October 12, 2020
• House Speaker Nancy Pelosi has pooh-poohed Trump's latest coronavirus relief offer, calling it "grossly inadequate."
NEW: I spoke to Fauci about the Trump campaign:

"By doing this against my will, they are in effect harassing me. Since campaign ads are about getting votes, their harassment of me might have the opposite effect of turning some voters off."https://t.co/gRPxncmYN4

— Erin Banco (@ErinBanco) October 12, 2020
• Facebook has reversed their earlier decision, and now, out of the kindness of their hearts, will ban content that "denies or distorts the Holocaust." (Quick! Somebody give them a cookie!)
• In "bubble sports" news: The LA Lakers handily beat the Miami Heat with a 106-93 victory that clenched them the 2020 NBA Championship.
• In these terrifying times, don't you need a good, wholesome scare? Get your tickets now for SLAY—the short, eight-minute-or-less HORROR film festival from the makers of HUMP! Debuting Oct 15-31! (Ooh, and enter here to possibly win a free pass to SLAY and a free pizza, too!)
• The WEATHER REPORT: Rain and gusty winds return tomorrow with a high of 61!
• And finally, if you can't imagine making it through another week, imagine yourself as Henry Winkler holding a fish.

When the shit that 2020 is throwing at us threatens to bury me completely and I can't see the joy in anything, I can always rely on photos of @hwinkler4real fishing. pic.twitter.com/YJECuWNT2W

— Paul Bronks (@SlenderSherbet) October 11, 2020