We need your help. The economic fallout of the coronavirus crisis is threatening our ability to keep producing the quality reporting you've come to love. If you're able, please consider making a monthly contribution to the Mercury.
GOOD MORNING, PORTLAND! Saturday, call the girls, get 'em gassed up. Gotta hit the club, gotta make that ass jump. LET'S GO TO PRESS.
Sponsored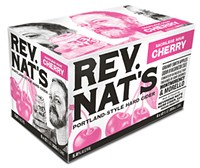 No-fee, same-day delivery of Rev Nat's Hard Cider & Old Town Brewing throughout Portland Metro
• First, for some of you, this will be your breaking point:

Peacock Lane, Portland's 'Christmas Street,' cancels holiday lights display because of COVID-19 https://t.co/bwLGyVM7HN pic.twitter.com/qxxQXFJSbW

— The Oregonian (@Oregonian) October 16, 2020
• Whether it's the official second wave of COVID or not, Oregon's positive cases have been on the rise, twice breaking single-day records this month. The question is, what can the state do about it?
• According to a new poll from OPB, Mayor Ted Wheeler and his challenger Sarah Iannarone are in a dead heat, while Mingus Mapps is currently leading Chloe Eudaly for her commissioner seat—however a LOT of voters remain undecided.
• Do YOU need help deciding who to vote for? Well, you're in luck, because the Portland Mercury's 2020 Election Endorsements are here! So fill out your ballots with confidence!
• On Wednesday our Alex Zielinski published a harrowing feature story about multiple accusations of sexual, physical, and psychological abuse leveled at the Portland's current NAACP president, E.D. Mondainé. Yesterday Mondainé responded to those charges on a Zoom call with the press in which he denied the allegations, withdrew his name from the upcoming NAACP election, and refused to take further questions.
• Admitting that our state has a history of "institutional and structural racism," the Oregon State Board of Education has issued their support of the Black Lives Matter movement and are calling on all of us to support Black students and their families.
Clear your mind and brighten your mood with a bunch of new local and national music releases in this week's edition of "Refresh Playlist" by the great @JenniferKayMo!https://t.co/kddjdGP7zS

— Portland Mercury 🗞 (@portlandmercury) October 15, 2020
IN NATIONAL NEWS
• In last night's double presidential town halls, it went pretty much as you would expect: Biden gave thoughtful, humble answers, while Trump lost his mind when confronted about the explosion of COVID under his watch, and his initial refusal to denounce white supremacy (while not denouncing QAnon), and became extremely squirrelly when asked about his recent "negative" coronavirus tests. (Note: Not much of what Trump says or does now matters much as a record-breaking 17 million Americans have already voted.)
With less than three weeks to go until the election, Democrats in New Jersey are returning ballots at rates that outpace Republicans in some of the state's most conservative strongholds. https://t.co/yq4Q8xsLT2

— The New York Times (@nytimes) October 16, 2020
• Despite NBC giving Trump his "free hour of television," host Savannah Guthrie grilled Trump in the unrelenting way the press should've been asking him questions for years.
• If you happen to hear Trump saying that we've gotten the coronavirus under control: As of yesterday, the US has passed the 8 million mark of known COVID-19 cases.
• And despite Trump's earlier fantastical claims, pharmaceutical company Pfizer says the first incarnation of its coronavirus vaccine won't be ready until mid-November at the earliest.
• US Intelligence tried to warn the White House that crony Rudy Giuliani was being fed disinformation by the Russians to pass on to the president... but did they listen? NOOOOOOOOOOOOO.
• Surprise! Right before the election, Republican Sen. Ben Sasse has suddenly found his voice and brutally castigated Trump for his autocratic ways. (Note: This is the first of many rats abandoning a sinking ship.)
• Once again Trump blurts out the secrets his cronies are trying to hide: In a public speech, Trump commented on the suspicious officer shooting of Portland fugitive Michael Reinoehl (accused of killing a Patriot Prayer supporter at an August protest), saying "[The officers] knew who [Reinoehl] was. They didn't want to arrest him," to explain why the feds reportedly didn't identify themselves before killing him with at least 30 bullets.
"I believed when I entered the White House grounds, that I had entered a safe zone..." @maggieNYT on Chris Christie's saying he should have worn a mask. https://t.co/KF9CmVLUzr

— Benjamin Weiser (@BenWeiserNYT) October 16, 2020
• Here's a delightful sentence: "If Trump loses, 'it'll be challenging for Republicans everywhere' to find a new job, former press secretary Sean Spicer said." (And sadly, there just aren't that many slots open for Dancing with the Stars!)
• A white supremacist has pled guilty in federal court to planning to blow up the Temple Emanuel Synagogue in Pueblo, Colorado.
• Run to the store RIGHT NOW: "Coca-Cola is discontinuing Tab after nearly 60 years."
• In these terrifying times, don't you need a good, wholesome scare? Get your tickets now for SLAY—the short, eight-minute-or-less HORROR film festival from the makers of HUMP! PLAYING NOW through October 31st!
• Now let's gaze blankly at the skies above for the WEATHER: Another mostly sunny day today with a high of 65!
• And finally... SAME.

"been chasing people in their dreams so long i forgot to chase my own" pic.twitter.com/ljbNbFMHOR

— sad & ugly ☹ (@SadSpookySeason) October 16, 2020