Here's your daily roundup of all the latest local and national news. (Like our coverage? Please consider making a recurring contribution to the Mercury to keep it comin'!)
• Hello. Are you thinking about getting a COVID test so you can spend Thanksgiving with the fam? DO NOT DO THIS. Everybody else has this same, terrible idea, and it's straining our already taxed system and making people who actually do have symptoms wait for hours. THANKSGIVING IS NOT THAT IMPORTANT. STOP BEING SELFISH AND SNAP OUT OF IT.
Sponsored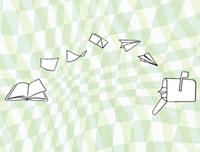 Prime words. Choice cuts. Old fashioned delivery to your letterbox. One story a week for ten weeks.
• Very much related: Oregon is now averaging a record-breaking 1,241 COVID-19 cases PER DAY, and active hospitalizations are on the rise as well, with 456 people currently in the hospital.
Eight months into a global pandemic, the suffering and poverty laid bare on the streets of Portland's Old Town is a humanitarian crisis that screams for attention.

Photographer B Okabe captured this moment in the neighborhood's history.

Photo story: https://t.co/wrGyZCnMzb pic.twitter.com/Q9hv54Eldd

— Street Roots (@StreetRoots) November 23, 2020
• It took eight months, but the state announced today that it will finally begin paying $176 million in "waiting week" benefits to 246,000 Oregonians starting in the next three days—but another 170,000 may be waiting until January to get their money.
• While state economists predict that Oregon will bounce back more quickly than in prior recessions, they also fear the pandemic will cause "permanent damage" to the state economy because long-term unemployment remains on the rise.
• Check out this interesting OPB deep dive into how the longtime Portland protests are devolving into a battle between Black Lives Matter activists and anti-capitalism anarchists.
Inmates at downtown Portland jail file class-action suit over tear gas seeping into cells during protests https://t.co/IJgXbfQiW1 pic.twitter.com/fLYghE6p1i

— The Oregonian (@Oregonian) November 23, 2020
• In Tacoma, Washington, houseless residents and activists took over an abandoned public school to get the attention of the city who was ignoring their cries for help and people dying on the street. And whaddaya know... it worked. Rich Smith has more.
IN NATIONAL NEWS
• Despite Trump's corrupt efforts, Michigan has confirmed their election results which means for the billionth time in a row, BIDEN WON AGAIN and TRUMP LOST AGAIN. (These constant losses are starting to feel like Groundhog Day—except with Rudy Giuliani instead of Andie MacDowell.)
• After increasing pressure from Republicans and an overwhelming number of Trump losses in court, the General Services Administration has finally accepted Biden's OBVIOUS victory and is allowing the presidential transition (which comes with millions in federal funds) to finally begin.
On the left:

GSA Emily Murphy: "I came to my decision independently."

On the right:

Trump: "I am recommending that Emily and her team do what needs to be done..." pic.twitter.com/4ijcUGjyCn

— Ryan Goodman (@rgoodlaw) November 23, 2020
• And not a moment too soon! President-elect Joe Biden is already loading up his cabinet with lots of experts and heavy hitters including foreign policy superstar Antony Blinken to serve as his secretary of state, former Secretary of State John Kerry as his climate envoy, and former chairwoman of the Federal Reserve Janet Yellen as the first woman Treasury Secretary. BUT WAIT, THERE'S MORE! Biden will also nominate Alejandro Mayorkas as Homeland Security secretary (the first Latino in the position), Linda Thomas-Greenfield as U.S. ambassador to the United Nations, Avril Haines as director of national intelligence (the first woman to hold the job), and Jake Sullivan as national security adviser. For a change of pace, these are all people who actually know what they're doing, and won't work to sink whatever department they're running.
Sen. Dianne Feinstein will not seek another term as the top Democrat on the Senate Judiciary Committee https://t.co/1L37j43EnR

— The Daily Beast (@thedailybeast) November 23, 2020
• Some good COVID news (for a change): A promising third vaccine is on the horizon, and even better, this one is not only effective, but significantly less expensive.
• In not-so-good COVID headlines: "Millions stick to Thanksgiving travel plans despite warnings."
• Congrats to the Seattle-area's own Ken Jennings, a former Jeopardy champion (and Twitter hunk), who will temporarily host the show in the late Alex Trebek's place.
• Running now through Sat Nov 28: The brand new "HUMP! Greatest Hits, Vol. 2" featuring the sexiest short flicks from the past 15 years of festivals! (Look, you NEED this. GET THOSE TIX NOW!)
• The results are in, and the people have spoken: YOU LOVE GOOD AFTERNOON, NEWS! Never miss a single informative, entertaining post by subscribing HERE.
• THE WEATHER REPORT: Afternoon rain tomorrow with a high of 50!
• And finally, CANCEL STUDENT LOAN DEBT! But if you want to hear some pretty hilarious reasons not to, there's this.

we should NOT cancel student debt!!!!!!! pic.twitter.com/rKjQmQezya

— kylie brakeman (@deadeyebrakeman) November 23, 2020