We need your help. The economic fallout of the coronavirus crisis is threatening our ability to keep producing the quality reporting you've come to love. If you're able, please consider making a monthly contribution to the Mercury.
Sponsored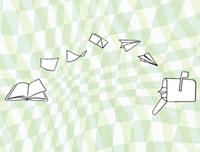 Prime words. Choice cuts. Old fashioned delivery to your letterbox. One story a week for ten weeks.
Good morning, Portland! Happy Weird Thanksgiving Week to you!
Here are the headlines.
• Still planning to travel or meet with a big group for Thanksgiving, and trying to do so responsibly? You might think getting a COVID-19 test before you leave will do the trick—but this handy story from OPB shows that you can't test your way into a safe holiday gathering.
• Oops:
Multnomah Co. Commissioner Sharon Meieran is drawing criticism for her decision to travel to Hawaii despite a spike in coronavirus cases in Oregon that resulted in travel warnings. https://t.co/l5HR48sC4f#KGWInvestigates pic.twitter.com/m7G2dAfD66

— Kyle Iboshi (@KyleIboshi) November 24, 2020
• You may have heard yesterday that Donald Trump finally conceded directed his minions to allow Joe Biden's presidential transition to begin, despite still fiercely claiming that the election was rigged. Now, Biden's team will have access to funds, official government information, and other resources necessary to starting the job on January 20. Hopefully that means he can actually start responding to the COVID-19 pandemic on Day 1.
• For those keeping score at home: Since Election Day, Trump has tweeted a total of 550 times. About three-quarters of those tweets included false claims about the election. Twitter had suspended his account exactly zero times.
• In other social media news:
According to the NYT, Facebook knows perfectly well how to slow the spread of misinformation on its platform. It has mostly chosen not to do so because the company is run by a sociopath. https://t.co/0rBUlwwVLx pic.twitter.com/MT3E2k6Nhw

— Timothy B. Lee (@binarybits) November 24, 2020
• About 12 million Americans are going to lose their unemployment benefits on December 26, and there are no plans from the federal government to provide new aid for them. In fact, Congress is on Thanksgiving recess, where many of them will undoubtedly spend time with big groups of friends and family without wearing masks. Home of the free...because of the brave!
• From our sister paper in Seattle, the Stranger: After occupying a vacant middle school for a few hours on Friday, roughly ten residents of an unsheltered community who sleep under the 509 bridge in Tacoma, Washington's tideflats feel "hopeful and optimistic" about a change in the city's approach to housing and homelessness, according to Rebecca Parson, an organizer with Tacoma Housing Now.
• One business the COVID-19 pandemic has been great for: real estate. And here on the West Coast, that means sales of ranches—with plenty of wide, open outdoor space—has been booming. Here's hoping a monochromatic cult isn't among the buyers!
• This Weird Thanksgiving, I am most thankful for this video:
Person who just found out about covid pic.twitter.com/opp4pWhVL8

— Grace Christmas 🎄☃️🎄 (@GraceGThomas) November 23, 2020