UPDATE: Governor Brown has issued tighter restrictions on high risk counties, but certain restrictions have been loosened statewide. Get all the details here.
Sponsored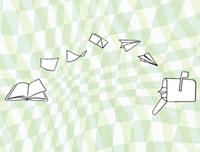 Prime words. Choice cuts. Old fashioned delivery to your letterbox. One story a week for ten weeks.
On Wednesday, November 18, Oregon entered what Governor Kate Brown dubbed a two-week "freeze" in an attempt to slow the surging number of COVID-19 cases and subsequent hospitalizations and deaths across the state. During this two-week period (four for Multnomah County), residents have been advised to work at home, while restaurants and bars were told to cease indoor dining and revert to take-out only. Additional orders shuttered gyms, reduced the capacity of grocery stores and pharmacies to 75 percent, and restricted indoor religious spaces to 25 people.
But what happens after the freeze?
COVID infections—along with subsequent hospitalizations and deaths—continue to surge, hospitals and healthcare workers are reaching their breaking point, and if enough large Thanksgiving get-togethers transpire, Oregon could be facing an extremely dark December.
Brown is expected to discuss what to expect after the current "freeze" today at a 1:30 pm press conference.
Brown will be joined by representatives from the Oregon Health Authority and the Oregon Health & Science University. Find out what's in store for the state by WATCHING THE GOVERNOR'S LIVE PRESS CONFERENCE HERE, AT 1:30 PM.