We need your help. The economic fallout of the coronavirus crisis is threatening our ability to keep producing the quality reporting you've come to love. If you're able, please consider making a monthly contribution to the Mercury.
GOOD MORNING, PORTLAND! We can go wherever, so let's do it now or never. Baby, nothing's ever, ever too far. LET'S GO TO PRESS.
Sponsored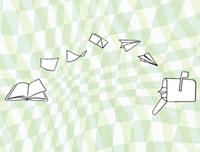 Prime words. Choice cuts. Old fashioned delivery to your letterbox. One story a week for ten weeks.
• Oregon came close to breaking another COVID daily record on Sunday when the OHA announced an additional 1,599 positive cases and nine more deaths. The state death toll has passed 900.
• Robert Keegan, a white man who shot and killed Black teenager Aiden Ellison in an Ashland hotel parking lot, has pleaded not guilty to four criminal charges.
"He was listening to his music too loudly—that's irrelevant. It doesn't change a thing, how good the man who shot him was. All of those things are not relevant to what occurred. But that's the narrative, that's the frame of white supremacy." — Precious Edmonds w/ SOBLACC

— Alex Zielinski (@alex_zee) November 27, 2020
• Very much related: Black drivers in Portland were stopped 18 percent of the time by cops in 2019, even though they only make up 5.8 percent of the population.
• According to Multnomah County contact tracers, there has been no COVID-19 outbreaks linked with the near nightly protests against police brutality in Portland. According to Multnomah County Communications Coordinator Kate Yeiser, "It is clear that the highest risk for COVID is close, prolonged contact with known individuals—usually family, friends, and co-workers."
• Today in "I'm going to watch the shit out of this":

Ann Wilson says Heart biopic directed by Carrie Brownstein is in development https://t.co/0HOU2ltjBB

— billboard (@billboard) November 30, 2020
IN NATIONAL NEWS
• Drugmaker Moderna is asking the FDA for emergency approval of their COVID-19 vaccine. If approved, the first shot could be administered by December 21, and according to the makers, the vaccine is 100 percent effective at preventing severe cases of the infection.
• Don't rest easy, however: Dr. Anthony Fauci said that, following heavy traveling from the Thanksgiving holiday, the nation can probably expect "surge upon surge" of the virus in the coming weeks. Meanwhile, 11 days after shutting their schools down for the second time, New York City will be reopening them again.
"If your family traveled (for Thanksgiving), you have to assume that you were exposed and you became infected," White House coronavirus task force coordinator Dr. Deborah Birx told CBS. https://t.co/8CPt4BkLk8

— CNN (@CNN) November 30, 2020
• And don't expect any help from the Trump administration when it comes to vaccine distribution—he's leaving that to the states, which will result in patchwork mishmash of solutions.
• Trump paid $3 million for a Wisconsin election recount, and according to the results, Joe Biden came out an extra 87 votes ahead. SAAAAAD TROMMMBOOOOONE.
• President-elect Joe Biden is continuing to build a diverse White House team, appointing an all-female communications squad, and four of the seven are women of color.
President-Elect Biden Names More Members Of His Economic Team https://t.co/Zmf6JQno1r

— NPR Politics (@nprpolitics) November 30, 2020
• Today in "What could possibly go wrong?": The Supreme Court is expected to hear a Trump case that wants to exclude undocumented immigrants from the census, which could result in states losing congressional seats and millions in federal grants.
• The mysterious metal monolith that appeared in a remote part of Utah has just as mysteriously disappeared, according the state's Bureau of Land Management.
Orange is the New Black star Laverne Cox says "it's not safe if you're a trans person" after being caught up in a transphobic attack in Los Angeles https://t.co/aDmBYKe5cK

— BBC News (World) (@BBCWorld) November 30, 2020
• Dibs on the movie rights for this headline: "Cher greets 'world's loneliest elephant.'"
• Now let's scan the skies for the WEATHER: Expect rain today with a high of 51, but the sun returns tomorrow!
• And finally... I can attest.

Kids imagining what life would be like at 40.. 🙈 pic.twitter.com/BDudyfb211

— Tariq Ali (@aliboomaye) November 29, 2020