Here's your daily roundup of all the latest local and national news. (Like our coverage? Please consider making a recurring contribution to the Mercury to keep it comin'!)
• The Oregon Health Authority reported 1,314 new, positive COVID-19 cases today, and seven additional deaths, bringing the number of people who have died statewide to 912.
Sponsored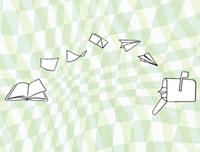 Prime words. Choice cuts. Old fashioned delivery to your letterbox. One story a week for ten weeks.
• Portland is one of the cities looking for volunteers to participate in Phase 3 trials of the experimental coronavirus vaccine AstraZeneca. Although the makers came under fire last week over the way they reported earlier findings, the vaccine is said to have a "robust" immune response and mild side effects. Interested or want to find out more? Check out more info here.
Multnomah County is offering relieve grants for food carts and restaurants as part of CARES act. Apply now: https://t.co/Je62HR44RU

— FoodCartsPortland (@PDXfoodcarts) November 30, 2020
• According to Multnomah County contact tracers, there has been no COVID-19 outbreaks linked with the near nightly protests against police brutality in Portland. According to Multnomah County Communications Coordinator Kate Yeiser, "It is clear that the highest risk for COVID is close, prolonged contact with known individuals—usually family, friends, and co-workers."
• Robert Keegan, a white man who shot and killed Black teenager Aiden Ellison in an Ashland hotel parking lot, has pleaded not guilty to four criminal charges.
Great news, queer-sy dears! Darcelle XV has officially been added to the National Register as an historic site. This is the first (but not the last) site designation lifting up #LGBTQ history. Thanks to @PlannerBrandon at @PortlandBPS!! https://t.co/5eDPRZJ1Wa

— steph routh (@stephrouth) November 30, 2020
IN NATIONAL NEWS:
• Drugmaker Moderna is asking the FDA for emergency approval of their COVID-19 vaccine. If approved, the first shot could be administered by December 21, and according to the makers, the vaccine is 100 percent effective at preventing severe cases of the infection.
• However, don't be lulled into complacency: Health experts are warning Americans of the dark winter that lies ahead, saying that we can expect "surge upon surge" of the virus, and that "the next three months are going to be just horrible." WASH YA DAMN HANDS, WEAR YA DAMN MASK, KEEP YA DAMN DISTANCE.
• At this point, the Trump-approved Supreme Court appears unsure whether to side with the president in his attempts to stop undocumented immigrants from being included in the census—a move that could remove certain states' congressional seats or deprive them of federal money—but the jury (so to speak) is still out.
• Meanwhile, President Loser just keeps on LOSING: Arizona is the latest state to certify its election results, and agree that Joe Biden is the winner, and Trump is the loser, LOSER, LOSER. Oh, and this just in: Wisconsin has certified their election results as well, and once again... say it with me... Trump is the loser, LOSER, LOSER.
HE'LL GET BACK TO YOU Back in July, Gov. Ducey said he changed his White House ringtone to "Hail to The Chief" so he wouldn't miss a call from Trump/Pence. Guess who called while Ducey was certifying Arizona's election? (7 secs in) pic.twitter.com/bzBGpfSIDf

— Brahm Resnik (@brahmresnik) November 30, 2020
• Trump paid $3 million for a Wisconsin election recount, and according to the results, Joe Biden came out an extra 87 votes ahead. SAAAAAD TROMMMBOOOOONE.
• President-elect Joe Biden is continuing to build a diverse White House team, appointing an all-female communications squad, and four of the seven are women of color.
• Neera Tanden, Biden's pick for the White House budget office, is already drawing fire from the eternally corrupt GOP, who they say is too "partisan" to win Republican approval. Okay, all together now: HAHAHAHAHAHAHAHAAAAAAAAAA GO TO FUCKING HELL.
• After months of the GOP-run Senate refusing to do anything about COVID relief, a bipartisan group of senators are informally meeting in an attempt to write compromise legislation that both parties will approve of.
One of the witnesses in Sidney Powell's new Michigan lawsuit says in a declaration he thinks there's something fishy about election returns in Edison County, MI. Thing is, there is no Edison County in Michigan. pic.twitter.com/yZfDWMAFSP

— Jonathan Oosting (@jonathanoosting) November 30, 2020
• Running now through Thursday Dec 10: The brand new "HUMP! Greatest Hits, Vol. 2" featuring the sexiest short flicks from the past 15 years of festivals! (Look, you NEED this. GET THOSE TIX NOW!)
• The results are in, and the people have spoken: YOU LOVE GOOD AFTERNOON, NEWS! Never miss a single informative, entertaining post by subscribing HERE.
• THE WEATHER REPORT: Get ready for a FULL WEEK of sunny days starting tomorrow with a high of 49!
• And finally, meanwhile, over in England....

This is the most British thing I have seen in ages pic.twitter.com/mDchcpe7Lc

— Scott Bryan (@scottygb) November 27, 2020