Here's your daily roundup of all the latest local and national news. (Like our coverage? Please consider making a recurring contribution to the Mercury to keep it comin'!)
• Oregon started its new COVID-19 lockdown restriction plan today—and, as a reminder, all three counties in the Portland metro area fall under the "extreme risk" category. Here's a look at what that means for you.
Sponsored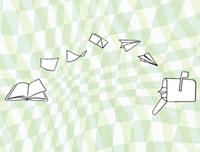 Prime words. Choice cuts. Old fashioned delivery to your letterbox. One story a week for ten weeks.
Oregon reports 21 more COVID-19 deaths, 1,151 new cases https://t.co/xtrzezNJh3

— KGW News (@KGWNews) December 3, 2020
• This does not bode well. From the O: "Providence announced this week that one in four patients at its flagship Northeast Portland hospital has COVID-19 and officials would immediately convert more than 100 additional beds to accommodate infections, warning workers that 'much more will be demanded of all of us' in the weeks ahead."
• Some more hopeful news: Oregon is now expected to get three times more COVID vaccine doses than previously expected, with 35,100 doses of Pfizer's medication coming in mid-December and then another 71,900 shots from Moderna by December 22.
• After 12 years in the city commissioner biz, Amanda Fritz is riding off into the sunset. But before she does, our Alex Zielinski has an illuminating—and occasionally spicy!—exit interview with the councilperson who has seen A LOT.
• Robert Keegan, the white Southern Oregon man who allegedly killed Black teenager Aidan Ellison over a loud music dispute is also being investigated by the FBI to see if he violated any unspecified federal laws. (Perhaps a bias crime?)
• Related: Around 200 people gathered for a vigil for Aidan Ellison yesterday, demanding justice for the slain Black teenager.
Enchanted Forest says it has received enough donations to stay open in 2021 https://t.co/XIwg77P4OF pic.twitter.com/edByqQc9lC

— The Oregonian (@Oregonian) December 3, 2020
IN NATIONAL NEWS:
• I hope having Thanksgiving with your racist uncle was worth it: America has set another single day record for COVID cases (14 million), hospitalizations (100 thousand), AND deaths (2,777).
Mask-free President Trump confers medal to mask-free Lou Holtz, who's recovering from covid-19 https://t.co/Ljn3Xwzvdb

— The Washington Post (@washingtonpost) December 3, 2020
• It's the 100 day challenge: While not a mandate, President-elect Joe Biden will be asking all Americans to wear a mask for his first 100 days in office, which he says would make a significant dent in COVID cases. I like this challenge better than dumping a bucket of ice on my head.
• Former presidents Obama, Clinton, and George W. Bush say they will all get the new COVID vaccine live on television if it will inspire the public to do the same. A pretty good idea, though I'd prefer Beyoncé, Ariana Grande, and Dolly Parton.
• Chalk up another loss for the Loser-in-Chief! The Wisconsin Supreme Court has refused to hear his weakass lawsuit which is attempting to overturn his embarrassing loss to Joe Biden in the state.
• Since the election, Trump has raised $207.5 million from his supporters for his doomed legal battles to overturn the election, BUT INSTEAD, according to the NYT, 75 percent of that money is going to a PAC to fund his future political pursuits, while the other 25 percent is going straight into the GOP's pockets. Griftees, you've been grifted again.
• Satan's favorite daughter, Ivanka Trump, was deposed yesterday by lawyers who wanted to know if she had any information about a certain $1 million in improper payments to the president's hotel during Daddy Trump's inauguration. (Wouldn't it be funny if she had to pay daddy for her pardon?)
Trump aide caught prying for election information is banned from the Justice Department https://t.co/poA3avzi7o pic.twitter.com/WdbmKFJlSW

— Rolling Stone (@RollingStone) December 3, 2020
• After months of sitting on his wrinkled thumb, Senate Majority Turtle Mitch McConnell is finally showing some interest in COVID relief money, in particular the $908 bill put together by a gang of bipartisan senators. (He'd probably be more interested if Dems would throw a couple more corrupt conservative judges into the deal.)
• Donald Trump will visit Georgia on Saturday to campaign for the two Republican Senate candidates who face an election on January 5. Some Republicans worry that Trump's visit will do more harm than good for their candidates—so fingers crossed that they're right!
• After crackpot celebrity lawyer Lin Wood advised Trumpers in Georgia to refrain from voting in the upcoming Senate election, because of all the "fraud" and there would be "no point," the president's team is trying to label Wood as a "democrat plant." (Oh, I just hate all this GOP infighting!)
• Warner Bros. announced they will release all of their 2021 releases for streaming on HBO Max and in physical theaters simultaneously. Those films include Dune, Matrix 4, and the sure-to-be unwatchable Space Jam: A New Legacy.
• Running now through Thursday Dec 10: The brand new "HUMP! Greatest Hits, Vol. 2" featuring the sexiest short flicks from the past 15 years of festivals! (Look, you NEED this. GET THOSE TIX NOW!)
• The results are in, and the people have spoken: YOU LOVE GOOD AFTERNOON, NEWS! Never miss a single informative, entertaining post by subscribing HERE.
• THE WEATHER REPORT: A mostly sunny Friday with a high of 52!
• And finally, if you're not as excited by this as I am, then there's no hope for you as a human being.

TOMORROW @nprmusic TINY DESK!!! Can't wait 🧡🧡🧡 pic.twitter.com/R8SAoiDEuC

— DUA LIPA (@DUALIPA) December 3, 2020