Here's
your daily roundup of all the latest local and national news
. (Like our coverage? Please consider
making a recurring contribution to the Mercury
to keep it comin'!)
Sponsored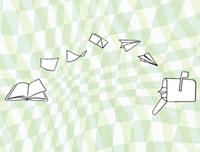 Prime words. Choice cuts. Old fashioned delivery to your letterbox. One story a week for ten weeks.
• Today the Oregon Health Authority reported another desperate milestone: More than 100,000 positive cases of COVID-19 since the pandemic began. The OHA also announced 1.339 new cases since yesterday, and 21 additional deaths.
The amount of inmates with COVID-19 in prisons across the country continues to skyrocket, w/ little relief. One possible reason:

I asked Oregon Dept of Corrections if men in a prison with a COVID outbreak are still sleeping in 1-room dorms filled w/ 80 beds spaced 3 ft apart.
— Alex Zielinski (@alex_zee) December 18, 2020
• In advance of Monday's one-day special session, Oregon lawmakers got an earful of testimony today from citizens who desperately need an extension of the eviction moratorium, as well as a $50 million compensation program for landlords which will hopefully inspire them to lay the fuck off their suffering renters.
• Portlanders have described waiting hours—if not days—to hear back from Portland Police after making 911 calls ranging from domestic abuse to stalking. But when officers did respond, callers said they've heard excuses that felt inappropriate, if not politically charged. And some officers are accused of blatantly ignoring calls due to recent cuts in the police budget. Our Alex Zielinski has more in this fascinating/infuriating story.
Tear gas and less-lethal munition suppliers for the Portland Police Bureau received federal payroll protection loans, even as the city spent significant amounts this year on those companies' products, according to a records analysis by OPB. https://t.co/x3wzYnTC4S
— OPB (@OPB) December 18, 2020
• Oregon's $62 million relief fund for Black people who have been disproportionately affected by the coronavirus has, at least for now, been put on hold. For this you can thank numerous legal challenges from companies who seem to think racism doesn't exist.
• Related: In an attempt to undo decades of forced displacement and gentrification in the historically Black Albina neighborhood, Portland City Commissioners are discussing using $67 million in federal funding to build more affordable housing in North and Northeast Portland. But for those still suffering from displacement, this is a small move that isn't nearly enough. Our Alex Zielinski talks to those affected and dives into the details.
IN NATIONAL NEWS:
• Today in "well, that's just fucking great": Congress has hit yet another snag (collect all 3,456!) in their COVID relief package negotiations, after Dems accuse Republicans of trying to cockblock the incoming Biden administration by cutting off Federal Reserve emergency loan programs that could prevent economic disaster in the coming year. We'll let you know if the GOP ever decides to stop crushing America.
• For the second time, Republican creep Sen. Ron Johnson has screwed your chances of getting a $1,200 stimulus check—an idea that has the backing of both Bernie Sanders and Donald Trump. After helping add $2.8 trillion to the deficit during the Trump years, Johnson is suddenly having (oh no!) "deficit concerns!"
3 years ago Ron Johnson (R-Moscow) voted for the ultra wealthy to write off private jets and yachts as a tax deduction.

Today, he stood in the way for the rest of America to get $1,200 for those making under $75,000.

That, my friends, is the literal definition of a "Fucker".
— YS (@NYinLA2121) December 18, 2020
• "I didn't feel a thing," Vice President Pence said today after receiving Pfizer's coronavirus vaccine. Coincidentally he said the same thing after learning Trump had separated thousands of migrant children from their parents. (#High Five #Sweet Burn)
• Alarm continues to grow over the 40 government agencies—including the Treasury, and the Department of Energy which does nuclear research—that have almost certainly been hacked by the Russians. Putin is denying it ('natch), Biden is promising to make them pay (sounds good!), and Trump is doing nothing (well, that's not exactly true... he's batting his eyes coyly at Putin).
• The Supreme Court has (at least for now) thrown out a challenge that would've stopped Trump's plan to exclude undocumented immigrants in the census—something that could greatly affect how much federal money a state can receive and the number of its congressional seats. However if the final numbers don't arrive until after January 20, new president Biden has said he'd reverse Trump's order. So for once... sloooooow doooooown, okay?
• If criminal boss Trump decides to pardon himself, can Biden "un-pardon" him? There's apparently a case to be made, and constitutional expert Ken Gormley is making it.
• Today in "New York... so much like Portland" news: "NYPD used excessive force during George Floyd protests, city investigation finds."
The New York Times will return the prestigious Peabody award won by the "Caliphate" podcast after saying the story of its central character could not be verified https://t.co/h18rwm5Iax
— The Washington Post (@washingtonpost) December 18, 2020
• Let the bells ring and the confetti fall! Tickets are now on sale for the super sexy HUMP! 2021 Film Festival, featuring an array of hot 'n' horny amateur dirty flicks submitted by hot people like YOU. Get your tickets now!
• The results are in, and the people have spoken: YOU LOVE GOOD AFTERNOON, NEWS! Never miss a single informative, entertaining post by subscribing HERE.
• THE WEATHER REPORT: After a soaking tonight, you can expect a mostly dry Saturday with a high of 50, followed by a soaky Sunday.
• And finally, am I wrong or did Joe Pesci die and immediately get reincarnated into a 9-year-old's body?

Behold a masterpiece. I don't know who this kid is or who posted it. My friend sent it to me and sent it was posted somewhere(thanks friend) so whomever this is I would love to give them credit or tell me to take it down. This kid is my hero. Enjoy the delightful profanity. pic.twitter.com/7lcEgmC7aV
— Joel McHale (@joelmchale) December 16, 2020