We need your help. The economic fallout of the coronavirus crisis is threatening our ability to keep producing the quality reporting you've come to love. If you're able, please consider making a monthly contribution to the Mercury.
Sponsored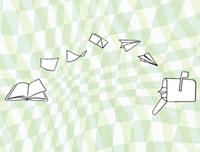 Prime words. Choice cuts. Old fashioned delivery to your letterbox. One story a week for ten weeks.
Happy Solstice, Portland!
It's only going to get brighter from here (ideally, in more ways than one). On that note, please postpone your solstice polar bear swim in the Willamette River, as
it's currently filled with poop
.
- It's time for the Oregon Legislature's third special session of the year! (We may be reaching the point when we've had so many, they no longer are considered "special"). Today's one-day session is expected to tackle a lot: an extension to the state's eviction ban, allowing bars to sell cocktails to-go, legal protections for kids and teachers who contract COVID-19 while at school, and more. Buckle up!
- On Friday, the City of Portland finally unveiled tentative plans to curb a year-long increase in shootings and homicides by assigning more detectives to investigate shootings. Innovative?
- The partner of Kevin Peterson, the Black man killed by Clark County deputies during an October drug bust, issued a statement Friday describing her final phone call with Peterson. Olivia Selto was on the phone with Peterson as he was being chased by deputies. "I remember him saying, 'I got set up' 'I'm going to jail for the rest of my life' 'I'm sorry,'" said Selto. "I quickly realized by the tone in Kevin's voice and the look in his eyes that this was serious."
- In national news, Congress finally agreed to a $900 billion COVID-19 stimulus package, promising new financial relief to Americans struggling to get by during the 10-month pandemic. The deal extends unemployment benefits through March 14 (at $300 per week), extends the federal eviction moratorium to February 1 (when the Biden administration will hopefully propose a new plan), devotes close to $330 billion in small-business aid, and... a tax break for corporate meal expenses? Whatever, it's a compromise.
- Spoiler: It appears the federal eviction moratorium hasn't been protecting the tenants it's supposed to. A lot of question marks in this NPR story about the gaps in the government's safety net.
- A lot to unpack here:

Christie Smythe covered white-collar crime for Bloomberg News and lived "the perfect little Brooklyn life" with her husband. Then she threw it all away for one of her sources: infamous pharma bro Martin Shkreli. https://t.co/Xk0zXmYkgF
— ELLE Magazine (US) (@ELLEmagazine) December 20, 2020
- Chicago's top attorney has resigned after overseeing a demoralizing police raid at the home of Anjanette Young, a Black woman incorrectly identified as a suspect in a case.
- The second COVID-19 vaccine, manufactured by pharma giant Moderna, is hitting the road. After receiving an emergency use authorization from the US Food and Drug Administration, the vaccine will start being administered to patients as early as this morning. Gov. Kate Brown and other West Coast mayors have given the Moderna vaccine their stamp of approval, but it's not yet clear when exactly the new drug will arrive in Oregon.
- And just when we all thought Dr. Fauci could do no wrong, he goes and lies to your children on national TV: During a Sesame Street/CNN town hall, Fauci reassured kids that he personally gave Santa Claus a COVID-19 vaccine.
Easily the best holiday moment of the season.

Dr. Fauci for the win...pic.twitter.com/zsjOwfOgja
— Rex Chapman🏇🏼 (@RexChapman) December 19, 2020