Here's your daily roundup of all the latest local and national news. (Like our coverage? Please consider making a recurring contribution to the Mercury to keep it comin'!)
• Today's special one-day legislative session—intended to address the state's eviction ban extension, bars selling cocktails to-go, and more—was interrupted by a bunch of right-wing yahoos (most maskless, some armed, and led by Patriot Prayer's head yahoo Joey Gibson). The gang of chuds tried to force their way into the statehouse before being put in the awkward position of being declared an "unlawful assembly" and (in a couple cases) arrested and/or pepper sprayed by the cops who they previously supported. LIFE COMES AT YOU FAST.
Sponsored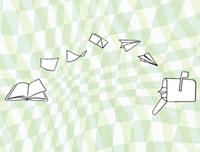 Prime words. Choice cuts. Old fashioned delivery to your letterbox. One story a week for ten weeks.
Anti-lockdown protestors break door of Capitol building pic.twitter.com/UW06w6T127
— Sergio Olmos (@MrOlmos) December 21, 2020
The Oregon House of Representatives has passed a bill extending the state's eviction moratorium bill to June 30, 2021 & offering grants to landlords to make up for up to 80% unpaid rent. (Senate still need to vote)

— Alex Zielinski (@alex_zee) December 22, 2020
• On Friday, the City of Portland finally unveiled tentative plans to curb a year-long increase in shootings and homicides by assigning more detectives to investigate shootings. In a related story, city garbage collectors unveiled their plan to collect Portland's garbage by collecting garbage.
• The second COVID-19 vaccine, manufactured by Moderna, has been given the green light from the US Food and Drug Administration, and while Gov. Brown and other West Coast mayors have given the vaccine their approval, we're still waiting to see when it will arrive in Oregon.
• According to a new study, at least 113 houseless people have died in Portland over the last year—more than any previously studied year.
While spreading dangerous misinformation about COVID, Fox News host Jeanine Pirro calls out "this bimbo from Oregon, Kate Brown."

Kate Brown is, in fact, the governor of Oregon. pic.twitter.com/Wt7xp7Fnnk
— The Recount (@therecount) December 21, 2020
• How was your 2020? Well, for Blacktina activist/candidate/educator Candace Avalos, it was A LOT. Check out the story of her long, interesting year, filled with heartbreak, disappointment, and hope.
IN NATIONAL NEWS:
• Soooooo about that "mutated strain of the coronavirus": According to at least one infectious disease expert, despite travel bans and countries that are considering slamming their border doors shut, the variant strain is probably already in the US—though it was apparently expected and the vaccines we have now will probably work against it.
There are several reasons to think that the new UK #SARSCoV2 variant is an important one as it might be more contagious than other variants, but there are also some uncertainties. So much misinformation is being circulated, so this thread brings key data together. 🧵

— Muge Cevik (@mugecevik) December 21, 2020
• Well, would you look at that! After SIX FUCKING MONTHS, Congress finally agreed to a $900 billion COVID-19 stimulus package, promising $300-per-week unemployment benefits through March 14, extending the federal eviction moratorium to February 1, devoting close to $330 billion in small-business aid, and... you knew it was coming, because the GOP are gonna "GOP"... a tax break for corporate meal expenses.
• Wearing the official uniform of the French poet (a black turtleneck), president-elect Biden received his coronavirus vaccine today, saying there's "nothing to worry about" in an attempt to calm science skeptics. (Thank god he didn't wear the beret.)
How it started: How it's going: pic.twitter.com/9yFXKyYNuR

— Sawyer Hackett (@SawyerHackett) December 21, 2020
• In an announcement that will certainly push Trump even further off the mental cliff, outgoing AG Bill Barr said today he would not appoint a special counsel to investigate any perceived election fraud or bullshit theories about Hunter Biden. Cue Trump's cry-baby tweet rage in three... two... one....
• The statue of Confederate general Robert E. Lee that was housed in the US Capitol has been removed—though not tarred, feathered, and dragged through the streets. But ya get what ya get, and ya don't throw a fit.
• In headlines that will make you want to burn the entire earth: "Young conservatives mingled maskless at Mar-a-Lago and partied with a money cannon."
• Country singer K.T. Oslin—singer of "80's Ladies"—has died at the age of 78.
• Let the bells ring and the confetti fall! Tickets are now on sale for the super sexy HUMP! 2021 Film Festival, featuring an array of hot 'n' horny amateur dirty flicks submitted by hot people like YOU. Get your tickets now!
• The results are in, and the people have spoken: YOU LOVE GOOD AFTERNOON, NEWS! Never miss a single informative, entertaining post by subscribing HERE.
• THE WEATHER REPORT: A dryer day tomorrow with a high of 46.
• And finally, if this doesn't get you in the holiday spirit... well... I can't even with you.

It isn't really Christmas until you've dressed your Venus flytrap as Santa.

📹: https://t.co/ITTbwfGLWC pic.twitter.com/ED7x8teAht

— Paul Bronks (@SlenderSherbet) December 21, 2020