Here's your daily roundup of all the latest local and national news. (Like our coverage? Please consider making a recurring contribution to the Mercury to keep it comin'!)
• In a special legislative session held yesterday, Oregon lawmakers voted to extend the statewide eviction moratorium until June, meaning Oregonians can't be evicted for failing to make rent during the pandemic. UNFORTUNATELY, landlords are gonna be landlords, and even though the legislature provided some more-than-fair relief for them as well, landlords are now suing the state to get rid of the eviction ban. (Next they'll be asking permission to tie damsels onto railroad tracks.)
Sponsored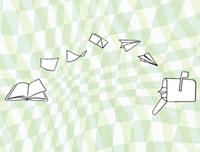 Prime words. Choice cuts. Old fashioned delivery to your letterbox. One story a week for ten weeks.
Ebeneezer scrooge was a landlordhttps://t.co/22aXbeF6i8

— eggnog amb 🏘😷 (@ambrown) December 23, 2020
• The State Legislature also passed $800 million in wildfire and pandemic relief, and
approved to-go cocktails from restaurants and bars.
("I'll take 25 fishbowl Mai Tais to-go, please!")
•  Gov. Brown announced today that the state's teachers will be added to the list of high-priority essential workers, so they can get vaccinated sooner. In less positive news, the federal government is shorting Oregon AGAIN on our promised number of doses of the COVID-19 vaccine—though Pfizer is reportedly close to a deal with the White House to provide additional vaccinations.
• This headline says it all: "One person went to work sick, ensuing outbreak killed seven in Douglas County."
This @nytimes article uses Portland's proven inability to police its police as a case study for how police associations immobilize cities across the US. https://t.co/haoNBmXNDa
— Alex Zielinski (@alex_zee) December 22, 2020
• For the essential workers in the grocery industry, 2020 has been a nightmare. Check out this first person description of what these workers have endured from an anonymous Fred Meyer employee.
• And if YOU'VE had a rough year (hahahahaaa of course you have), you might need to hear some real words of encouragement and THANKS from the Mercury family to you.
• Portland civil rights leader and pastor, Dr. T. Allen Bethel, has died at the age of 67.
IN NATIONAL NEWS:
• Calling Trump "Putin's puppy" (too cute of a name), Biden also slammed the president for "irrational downplaying" Russia's devastating hack of government agencies. ("Putin's putz"? "Putin's pustule"? "Putin's pooter"? Nevermind.)
Breaking News: President Trump pardoned 20 people, including two convicted in the Russia inquiry and four Blackwater guards convicted in connection with the killing of Iraqi civilians. https://t.co/kimvJobNYY

— The New York Times (@nytimes) December 23, 2020
• For the first time in American history, the country's yearly death count is expected to top 3 million—largely thanks to "Putin's pumpkin."
• According to a report from Axios, "Putin's pube" (sorry) has been lashing out at momma's boy/Vice President Mike Pence, along with other top White House staff, for refusing to play along with his final, desperate attempts at overthrowing the election (and presumably calling him names like "Putin's puggle").
☠️☠️☠️ pic.twitter.com/CjAY7sTWlT

— shauna (@goldengateblond) December 22, 2020
• The governor of California has appointed his secretary of state, Alex Padilla, to fill the senate position vacated by Kamala Harris, making Padilla the first Latino to be a California senator.
• The Justice Department is suing Walmart for its role in the country's opioid epidemic, by failing to properly scrutinize dicey prescriptions in order to make more $$$$.
• Almost 40 migrant women have filed a lawsuit against an ICE detention center for alleged "unwanted gynecological surgeries" and other nonconsensual medical procedures performed by the creeps at the facility.
• The hilarious I, Anonymous Show is ending the year with a BANG with bonkers anonymous confessions and A-plus comedy from Sean Jordan, Bri Pruett, Adam Cayton-Holland, and your host Kate Murphy! Get them tickets, babies!
• Let the bells ring and the confetti fall! Tickets are now on sale for the super sexy HUMP! 2021 Film Festival, featuring an array of hot 'n' horny amateur dirty flicks submitted by hot people like YOU. Get your tickets now!
• THE WEATHER REPORT: A glorious sunny day tomorrow with a high of 48.
• And finally, "HELLO, POORS!" Here's all the things you could buy with your $600 stimulus check.

congress passing the stimulus plan pic.twitter.com/MhiIP9EM0R

— kylie brakeman (@deadeyebrakeman) December 22, 2020