Here's your daily roundup of all the latest local and national news. (Like our coverage? Please consider making a recurring contribution to the Mercury to keep it comin'!)
• HEAR YE! HEAR YE! What you are about to read will be the final Good Afternoon, News until Monday, January 4, at which point we will return, rested and refreshed, to continue providing the smart-assy, mildly annoying thoughtful, intelligent news roundups you've come to resent love. MMMWAH!
Sponsored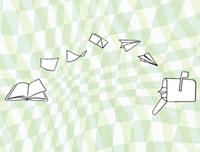 Prime words. Choice cuts. Old fashioned delivery to your letterbox. One story a week for ten weeks.
• Gov. Kate Brown has announced that she's directing state agencies to start planning to send kids—specifically elementary school kids—back to in-person classes as soon as February 15, but is leaving the decision to individual districts. The Oregon Education Association immediately blasted the governor's decision saying it would "radically and abruptly" change the current plans for returning to school, and without taking into consideration the needs of educators.
Gov. Kate Brown announced she's easing some of the restrictions placed on school districts. She wants to see more students back in the classroom starting in February. #orleg #orpol #COVID19 https://t.co/nbkYlIGdoq

— Lauren Dake (@LaurenDake) December 23, 2020
• Meanwhile, Mayor Ted Wheeler has announced the 2021 city commissioner bureau assignments—and some of them may surprise you! Our Alex Zielinski provides the analysis that makes sense of it all.
• Today in NOT GOOD: Not only has a COVID outbreak infected more than 1900 inmates and killed 20 at one of Oregon's largest prisons, the power has been out at the facility for almost a week.
• According to the Vancouver Police, two people are dead following a shooting near the PeaceHealth Southwest Medical Center—though it's unsure at this time what happened or even if the two victims knew each other.
• The Mercury asked Portland's smartest people to reflect on 2020, and in the latest of this series, the great Nkenge Harmon Johnson tells us what we can do to keep activism alive in 2021!
• In "NEWS OF SPORT": The Blazers kick off their regular season tonight with a home game against the Utah Jazz.
Stay home, stay safe, watch us play basketball.

🏀 #RipCity vs @utahjazz
🏟️ @ModaCenter
🕰️ 7:00pm
📺 @NBCSNorthwest
📻 @RipCityRadio620 pic.twitter.com/aEQYew8YRI

— Portland Trail Blazers (@trailblazers) December 23, 2020
• Refresh your holiday spirit with Jenni Moore's weekly "Refresh Playlist" column, featuring the latest local and national music... and this week with some extra holiday spice!
IN NATIONAL NEWS:
• Lame duck loser Donald Trump has vetoed the annual defense policy bill that had overwhelming support in both the Senate and House, probably because it included renaming bases that glorified Confederate leaders. He's racist like that! In any case, Congress will undoubtedly overrule him, giving Trump yet another failure before he's dragged out of office. SAD!
William Barr's second attorney general stint comes to an end today.

From interventions in cases that mattered to President Trump to his rejection of Trump's vote fraud claims, he was a polarizing figure during his tenure. https://t.co/3C1uBe0Dh8

— CNN (@CNN) December 23, 2020
• It's a Christmas miracle: Donald Trump and AOC agree on something! The president is threatening to veto Congress' long fought-over COVID relief package because he thinks that American's deserve $2000 stimulus checks rather than the fucking laughable $600 that Republicans think we should be grateful to get. The bad news: If Trump's plan falls apart, this could delay stimulus checks for weeks. The good news: Republicans are being put in the hilariously awkward position of choosing sides between the rest of the GOP and Trump! Oh, how I do love an implosion!
• Among the 15 ridiculously corrupt pardons Trump issued yesterday (including those indicted by the Mueller Report) were four Blackwater contractors who were in prison for murdering more than a dozen Iraqi civilians during a 2007 massacre.
An online store selling merch to support teen shooter Kyle Rittenhouse was taken offline https://t.co/qysUGRX5WF

— The Daily Beast (@thedailybeast) December 23, 2020
• White privilege in action! An 18-year-old teen jailed in the Cayman Islands for refusing to follow COVID protocol in order to attend a fucking jet ski competition has had her jail sentence cut in half because... ha-ha-ha! C'mon! She's super white and privileged! (And of course her first name is "Skylar.")
• The hilarious I, Anonymous Show is ending the year with a BANG with bonkers anonymous confessions and A-plus comedy from Sean Jordan, Bri Pruett, Adam Cayton-Holland, and your host Kate Murphy! Get them tickets, babies!
• Let the bells ring and the confetti fall! Tickets are now on sale for the super sexy HUMP! 2021 Film Festival, featuring an array of hot 'n' horny amateur dirty flicks submitted by hot people like YOU. Get your tickets now!
• THE WEATHER REPORT: A partly cloudy day tomorrow with a high of 45.
• And finally, after the crazy news year we've been through? Me and this frog need a break. HAVE A GREAT HOLIDAY EVERYBODY!

me watching the news in 2020 pic.twitter.com/bMxbaNUBoY

— Living Morganism 🌱 (@ok_girlfriend) December 21, 2020