[This year's news cycle was a vicious one, and left little time for reflection. As 2020 nears its end, we're taking the opportunity to look back on the most important
Mercury
stories written during the past year. This article was originally published on July 31, 2020. We hope you'll consider making a monthly contribution to the
Mercury
to help continue our work into next year and beyond.—eds.]
Sponsored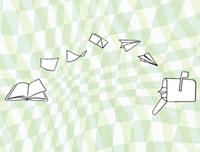 Prime words. Choice cuts. Old fashioned delivery to your letterbox. One story a week for ten weeks.
It's been six weeks since Multnomah County made it mandatory for all county jail staff to wear face coverings to prevent the spread of COVID-19.
Yet jail employees, medical staff, public defenders, and incarcerated people say that the majority of corrections officers working at the county's central jail—the Multnomah County Detention Center (MCDC)—have consistently ignored this rule. As recently as this week, people who've been booked in the poorly-ventilated MCDC were met by officers without masks who didn't appear to be observing social distancing rules, even among their own coworkers.
"This has made the county detention centers an incubator for COVID-19 in our community," said a MCDC employee, who requested anonymity out of fear of being retaliated against for speaking out.
Unlike the state prison system, Multnomah County's jails have avoided a massive COVID-19 outbreak. But this employee and others fear that, without an intervention, this trend could change.
"I'm worried for the people being detained… who have no other ways of protecting themselves," said the MCDC employee. "It's only a matter of time before people start getting sick."