[This year's news cycle was a vicious one, and left little time for reflection. As 2020 nears its end, we're taking the opportunity to look back on the most important
Mercury
stories written during the past year. This article was originally published on October 14, 2020. We hope you'll consider making a monthly contribution to the
Mercury
to help continue our work into next year and beyond.—eds.]
Sponsored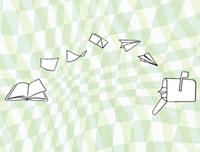 Prime words. Choice cuts. Old fashioned delivery to your letterbox. One story a week for ten weeks.

Editor's note: This article contains descriptions of sexual, physical, and psychological abuse.
Because of the sensitive nature of their experiences, some sources for this story have requested anonymity. With their permission, we've replaced several sources' names with pseudonyms. All pseudonyms have been marked with an asterisk on first reference.
Ray* started shaking when he heard the news.
It was early summer, and a close friend had just informed him that his longtime abuser was in a top leadership role in Portland's Black community—and under investigation.
"It's Mondainé," Ray remembered her saying. "Do you want to tell them?"
Elbert Darrell "E.D." Mondainé, 61, has long played an influential role in Portland politics. Mondainé, who is Black, was elected president of the Portland NAACP in 2018, after years of working on local criminal justice reform committees, advocating on behalf of the Black community at Portland City Hall, and serving as senior pastor at Celebration Tabernacle, a Pentecostal church in North Portland.
Elected officials, including Oregon Governor Kate Brown and Portland Mayor Ted Wheeler, have regarded Mondainé as a trusted representative of the local Black community, turning to him for support, perspective, and guidance. In June 2020, that perspective brought Mondainé national attention when he penned an opinion piece for The Washington Post about Portland's racial justice protests.
But Ray, 41, isn't familiar with that version of Mondainé. Ray is one of several former Celebration Tabernacle members who say they were sexually, physically, and/or psychologically abused by Mondainé while they attended the church.