We need your help. The economic fallout of the coronavirus crisis is threatening our ability to keep producing the quality reporting you've come to love. If you're able, please consider making a monthly contribution to the Mercury.
Sponsored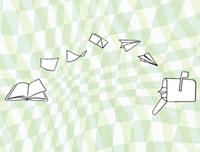 Prime words. Choice cuts. Old fashioned delivery to your letterbox. One story a week for ten weeks.
Good morning, Portland! It's a good morning to mark your calendars for Jan. 28 and buy your tickets for the kickoff of the new Mercury Music Series!
Want to support local media, artists, and be entertained from the comfort of your couch? Get your tix to the premiere of the @portlandmercury's new Music Series featuring Portland-based soul songstress @thatsBlawesome!! Dropping Jan 28. https://t.co/wQfiwg6jfi

— jenni moore (@JenniferKayMo) January 11, 2021
Here are the headlines.
• The US House will pass a resolution today calling on Mike Pence to invoke the 25th amendment to kick Donald Trump out of office—something our Evangelical Ken Doll has been reluctant to do so far. Speaker Nancy Pelosi says she'll give Pence 24 more hours to act before the House launches the impeachment process.
• In local dangerous right-wing politician news, Oregon House Speaker Tina Kotek has stripped Rep. Mike Nearman of all his legislative committee duties, and is now calling for his resignation. This comes after Nearman intentionally held the Capitol door open for a right-wing mob in December—and then maybe bragged about it on Facebook?
• Mayor Ted Wheeler is charging forward with a plan to increase criminal penalties for people who are repeatedly caught vandalizing property, and allow police officers more freedom to record protests. These policies, drawn up in response to ongoing anti-police and racial justice protests, have drawn ire from civil rights activists and legal experts. And they'll require action from the state legislature to enact.
• Two members of Congress have announced this week that they've tested positive for COVID-19—including Washington Rep. Pramila Jayapal. Both reps believe they were exposed to the virus during the Capitol breach last Wednesday, during which both the right-wing mob and right-wing elected officials sheltering in place refused to wear masks.
• Trump is on his way to visit part of the US-Mexico border wall in Texas today—a fitting symbol for his presidency, being both divisively nationalistic and a complete policy and logistical failure. As he departed the White House this morning, Trump spoke to reporters for the first time in days. What he said wasn't surprising.
"People thought that what I said was totally appropriate and if you look at what other people have said, politicians at a high level, about the riots in the summer, the horrible riots in Portland and Seattle and various other places, that was the real problem, what they said."

— Josh Wingrove (@josh_wingrove) January 12, 2021
• Meanwhile, some major corporations—including AT&T, JPMorgan, Coca-Cola, Marriott, Airbnb, Facebook, and Morgan Stanley—have changed their political donation practices in light of last week's events. Some are pausing political donations entirely, while others are specifically cutting off the cash flow to Republicans who pushed Trump's false election fraud claims in Congress. Welcome to the resistance, Morgan Stanley.
• Sheldon Adelson, a billionaire Las Vegas casino mogul who was among Trump's biggest political contributors and also bought and watered-down the local Las Vegas newspaper because he didn't like the way its reporters covered him, has died at 87. Anyway, moving on.
• Police officers from at least five different cities, including Seattle, are now under investigation for attending the riot at the US Capitol last week. Whether any Portland cops attended is still TBD.
• In addition to being an opportunity for an insurrectionist mob to breach the Capitol, last Wednesday's event in Washington, DC was also an opportunity for right-wing shitheads to show off their very best merch! You know, stuff like T-shirts calling for a civil war and a "Camp Auschwitz" hoodie. As an expert from the Southern Poverty Law Center told Vox:
"That sort of sloganeering, shopping-mall vibe of those T-shirts is really, to stereotype, much more something you would be familiar with if you're looking at the mainstream GOP base... To be wearing it like that in the middle of an insurrection really illustrates the degree to which that group of people in the United States has moved into a place that is much more openly radical and accepting of radical politics."
• And... I'll just leave you with this:
my friend is making me keep track of big moments that happen in 2021 pic.twitter.com/lFfIDVQmeX

— Paige Skinner (@paginaskinner) January 12, 2021