Here's your daily roundup of all the latest local and national news. (Like our coverage? Please consider making a recurring contribution to the Mercury to keep it comin'!)
• Quelle surprise! Trump refuses to accept any responsibility for last Wednesday's violent Capitol insurrection that led to the deaths of five including a police officer, and that he clearly encouraged. However, he did issue a not-so-thinly veiled threat that any impeachment attempts would result in "tremendous anger" from his simpleton mob.
Sponsored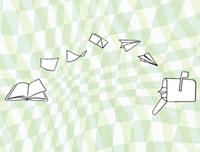 Prime words. Choice cuts. Old fashioned delivery to your letterbox. One story a week for ten weeks.
Just on @MSNBC: During a briefing on security threats, House Democrats were reminded that the purchase of a bulletproof vest is a "reimbursable expense."

— Kyle Griffin (@kylegriffin1) January 12, 2021
• NBC News is reporting that 50 armed DHS officers were just standing around with their thumbs tucked inside their butts, as violent domestic terrorists swept through the Capitol. Apparently they were waiting for deployment orders that never came. (LOOKS HARD AT DEPARTED DHS CHIEF CHAD "CHODE" WOLF.)
• Meanwhile US prosecutors are PISSED about the failed coup and are vowing to make "hundreds" of arrests that will not be limited to Trump's rioting gang of simpletons (which we trust will also include simpletons such as Ted Cruz and Josh Hawley).
FBI opens 160 cases related to storming of U.S. Capitol https://t.co/HguyZRkmpc pic.twitter.com/V7mm6G1bKm

— Reuters (@Reuters) January 13, 2021
• Oh, remember all those claims that law enforcement had (gasp, clutches pearls) no idea that Trump chuds were planning an attack on the Capitol? Turns out that was straight-up baloney, as the FBI has announced they warned cop agencies well ahead of time that extremists were planning violence and all-out "war."
• As more GOP legislators (such as #3 Republican Liz Cheney) wake up to the idea that their rat-filled ship is quickly sinking, they are warming up to the idea of impeaching Trump. In fact, even Senate Majority Turtle Mitch McConnell has been overheard saying that he believes the president committed impeachable offenses and a conviction could exorcise Trump from the GOP forever. (Maybe Mitch could join him? We don't want him to be lonely!)
truly down to his most loyal minions now pic.twitter.com/x4dGyS5zQC

— Dave Itzkoff (@ditzkoff) January 13, 2021
• SIMULTANEOUSLY INFURIATING AND SAD: Three members of Congress have announced that they've tested positive for COVID-19—including beloved Washington Rep. Pramila Jayapal. All believe they were exposed to the virus during the Capitol breach last Wednesday, from either the right-wing mob or the right-wing Republican lawmakers who refused to wear their masks, like the pricks they are.
I just received a positive COVID-19 test result after being locked down in a secured room at the Capitol where several Republicans not only cruelly refused to wear a mask but recklessly mocked colleagues and staff who offered them one.https://t.co/wVmgroKsdf

— Rep. Pramila Jayapal (@RepJayapal) January 12, 2021
• If you need a good laugh about the terrible predicament that right-wing social media platform Parler is finding itself in, look no further than this update from contributor Matt Baume.
The biggest badass in this story is whichever Rite-Aid employee told Bruce Willis to fuck off. https://t.co/zGZfCk53CE

— Kelly Turnbull (@Coelasquid) January 12, 2021
• In "meddling Christian" news: The Supreme Court has ruled in favor of the Trump administration's request to reinstate the rules requiring those who want the abortion pill to get it from a medical provider rather than through the mail (a far more COVID-safe method).
IN LOCAL NEWS:
• OOOH, HE'S IN TROUBLE: Oregon House Speaker Tina Kotek has stripped Rep. Mike Nearman of all his legislative committee duties, and is now calling for his resignation. This comes after Nearman intentionally held the Capitol door open for a dangerous right-wing mob in December—and then maybe bragged about it on Facebook? Huh! Apparently one's white privilege can only take one so far!
After a deadly attack on the U.S. Capitol, many cited the armed takeover of the Malheur National Wildlife as a pivot point for extremists. But in Oregon, far-right movements stretch further back in history — and still hold sway today. https://t.co/uovMzx6e4B

— OPB (@OPB) January 12, 2021
• OOOH, THEY'RE IN TROUBLE, TOO: Capitol Racquet Sports, a gym in Salem, Oregon, is being fined a whopping $126,749 for repeatedly refusing to shut down in accordance with the state's COVID orders. (SAAAAD TROMMMBOOOOONE.)
• Oregon small businesses who have struggled to pay rent may be getting some relief from the state as the legislature has approved $100 million in grant money designed to get businesses current with their landlords. But COOL YOUR JETS! Since they're just now rolling it out, it could be four-to-six weeks before the state starts taking applications.
• Meanwhile Mayor Ted Wheeler is charging forward with a plan to increase criminal penalties for people who are repeatedly caught vandalizing property, and allow police officers more freedom to record protests. These policies, drawn up in response to ongoing anti-police and racial justice protests, have drawn ire from civil rights activists and legal experts, and even the mayor admits it probably won't happen, soooooo... your tax dollars at work?
Sanctions for contempt? Lawyers for Don't Shoot Portland seek ban on impact munitions, city proposes more police training https://t.co/h8e3Kus9bL

January 13, 2021
• Miss the live concert-going experience? Then DO NOT MISS the new Mercury Music Series, featuring livestream performances by your fave Portland artists—debuting with the fantastic BLOSSOM! Coming at you January 28!
• Let the bells ring and the confetti fall! Tickets are now on sale for the super sexy HUMP! 2021 Film Festival, featuring an array of hot 'n' horny amateur dirty flicks submitted by hot people like YOU. Get your tickets now!
• THE WEATHER REPORT: The rain comes to an end tomorrow with partly cloudy skies and a high of 49.
• And finally, if Twitter eventually becomes only sea shanty videos... I'll be okay with that.

2021 is the year of the sea shanty pic.twitter.com/ohOAGvkbtC

— Tim - Poster of Hugo Pics (@Beertheist) January 11, 2021