The Mercury provides news and fun every single day—but your help is essential. If you believe Portland benefits from smart, local journalism and arts coverage, please consider making a small monthly contribution, because without you, there is no us. Thanks for your support!
GOOD MORNING, PORTLAND! If I only once could hold you (no, no, no), and remember how it used to be. If only I could scold you and forget how it feels to be free. LET'S GO TO PRESS.
Sponsored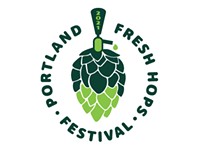 Come celebrate fresh hop season! With over 50 fresh hop beers, there's something for everyone!
• A new report from the Citizen Review Committee (CRC) that will be presented to City Council has recommendations for Portland's police after their violent reaction to peaceful demonstrators over the past year, advising that cops should permanently ban tear gas and other chemical weapons, wear regular uniforms instead of military gear, and use force only as a last resort. They (correctly!) add that such tactics "heightens, agitates, or exacerbates existing tensions with the crowd such that it creates additional risks to the safety of officers and community members."
The Crowd Control and Use of Force Workgroup of the Citizen Review Committee has put out a press release announcing the Portland Protests 2020 Findings and Recommendations Report.

Check it out here:https://t.co/DVKVs01X2q

— Candace Avalos (@candaceforpdx) July 22, 2021
• More details on the case of the person who was shot and wounded by a Portland cop at a NW Naito convenience store this week: The officer has been revealed to be Craig Lehman who is... well, how about that? The very same officer who was taken off the protest response team because he was under investigation for allegedly assaulting demonstrators and the press during last summer's protests. Such a small world! (Our Alex Zielinski has more.)
• As the delta variant (responsible for 50 percent of all new infections) sweeps through the state, Oregon health officials and Gov. Brown aren't ready to impose new statewide protective measures, BUT! They do recommend that the heavily infected counties "consider implementing temporary measures such as masks and physical distancing." Now that some Republicans are finally (FINALLY!) recommending that everyone should get the vaccine, maybe they'll actually do it?
• Thanks to better weather, firefighters have continued to make progress slowing the 400,000 acre Bootleg fire (four times the size of Rhode Island!), which is, as of this morning, 40 percent contained.
At a forward operating base fire crews rotate through 14-day stretches, working 16-hour shifts.

The FOB is in the town of Bly, with a population 486

It has one gas station where all the energy drinks are sold out

W/ @henryfountain @viaSimonRomero https://t.co/6xj56seoDM

— Sergio Olmos (@MrOlmos) July 23, 2021
• Great music, great food, and great scenery are just a few great reasons to check out the Sauvie Island summer concert series starting today, and our Blair Stenvick has all the details!
IN NATIONAL NEWS:
• With pomp, circumstance, and zero crowds, the Tokyo Olympics opening ceremony took place kicking off what will certainly be the strangest games in history. You can watch a repeat of the opening ceremony on NBC at 4:30 pm Pacific today. (Oh, and then there's this: "About 100 U.S. athletes in Tokyo unvaccinated as Olympics begin.")
"For those not watching, some guys dressed in blue and white with their heads encased in giant ping-pong (?) balls covered in felt just enacted what appeared to be every single Olympic sport," writes @sarahlyall.

Follow live updates: https://t.co/Hnv0Nqthnj pic.twitter.com/8vX6yVYKYg

— The New York Times (@nytimes) July 23, 2021
• Cleveland's major league baseball team has changed their racist, derogatory name to the Cleveland Guardians, and announced it with a video featuring a voiceover from... Tom Hanks? Okay, then!
For everyone going WTF about the new Cleveland Guardians, the team has been re-named after the beloved art deco statues on the historic bridge over the river at the Ballpark's doors.

They're the Guardians of Traffic. Here's one. There's eight total. They're awesome. pic.twitter.com/xYmBLNI02I

— Derf Backderf (@DerfBackderf) July 23, 2021
• Democratic senators are (rightly) screaming their heads off about the revelation that the FBI was given more than 4,500 tips prior to their investigation of then-Supreme Court Justice nominee Brett Kavanaugh, but... and here it comes... only conducted 10 additional interviews and passed the rest of the tips to Trump's White House counsel where they (surprise!) disappeared.
• My home state of Alabama (I know, right?) is also home to the lowest number of vaccinated people in the nation. And after her year-long, half-hearted, dangerous, laissez-faire attitude about the virus, Republican Gov. Kay Ivey is FINALLY sternly warning the state to get their damn vaccinations, saying about their worrying spike in delta variant cases, "It's time to start blaming the unvaccinated folks, not the regular folks. It's the unvaccinated folks that are letting us down."
• Today in NOPE!:

Whitney Houston's hologram will have a six-month residency in Las Vegas beginning this October: https://t.co/jnBOx7Jzwr pic.twitter.com/lyWDnxYKFW

— Consequence (@consequence) July 23, 2021
• Too hot for ya? Get ready for a cool July because the Mercury's SUMMER OF SLUSHIES is serving up $5 delicious, boozy frozen concoctions from your fave bars all damn month long!
• And now... THE WEATHER REPORT: Expect another sunny day today with a high of 86.
• And finally, It's FRIDAY! And I'm finishing the week like....

Some doggos aren't built for the obstacle course. Wait for it… pic.twitter.com/M50Y3jOBFc

— Rex Chapman🏇🏼 (@RexChapman) July 21, 2021