The Mercury provides news and fun every single day—but your help is essential. If you believe Portland benefits from smart, local journalism and arts coverage, please consider making a small monthly contribution, because without you, there is no us. Thanks for your support!
IN LOCAL NEWS:
Sponsored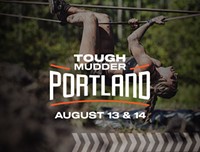 Lock in your summer adventure, Portland. Join us for world famous obstacles over a 5K or 10K distance.
• Breathe a sigh of relief that management came to their senses, because thousands of Kaiser Permanente healthcare workers will stay on the job after a tentative agreement was reached that addressed workers' concerns about wages, racial justice, and a staffing crisis. Abe Asher has all the details!

Healthcare giant Kaiser Permanente and an alliance of unions representing tens of thousands of its workers tentatively agreed to a new 4-yr contract over the weekend, averting what would have been one the largest healthcare worker strikes in US history.https://t.co/zVlZDpB440

— Portland Mercury 🗞 (@portlandmercury) November 15, 2021
• In more labor news, national members of the International Alliance of Theatrical Stage Employees voted to ratify a three-year agreement, thereby avoiding a looming strike. What does this mean for Portland film and TV set workers? Chase Hutchinson breaks it down for you.
• The Portland School Board announced they will not be taking a student vaccine mandate vote this week, and in fact will be delaying the vote for "at least" six months in order to consider all the latest scientific information before jumping into the deep end.
A federal judge on Monday ordered Oregon State Hospital to admit two mentally ill people stuck in jail for months. https://t.co/W6I0jFLXcb

— OPB (@OPB) November 15, 2021
• If you haven't noticed, Oregon pharmacies are very much understaffed, resulting in long lines and wait times for medicine. But what you might not know is that the companies who control drug prices are largely to blame.
• It was another windy, soaker of a day, but other than a few showers tomorrow, expect a sunnier, cooler Tuesday.
• Author Casey Plett is on the leading edge of trans storytelling in Oregon, and Elanor Broker calls Plett's newest collection, A Dream of a Woman, "one of the deepest and most insightful works to date." Check out the fantastic Mercury review here!
IN NATIONAL/WORLD NEWS:
• It took freaking forever (mostly because of Republicans and a couple obstinate Dems) but Biden has signed the $1 trillion infrastructure bill that former President Trump repeatedly tried and failed to accomplish. Note: This infrastructure bill may not solve all ills, but it's still the biggest such step in a generation (and a much needed "win" for the president).

Oregon is getting $1.2 billion from this bill. Here's how ODOT plans to spend it: https://t.co/ncXSv3vfYJ https://t.co/EFHJUoEZiC

— Isabella Garcia (@isabellaaliciaa) November 15, 2021
• PARTY BUS!

We're on our way to the @WhiteHouse to join @potus as he signs the infrastructure bill into law! pic.twitter.com/gw2GGgbjHc

— Congressman Bill Foster (@RepBillFoster) November 15, 2021
• Meanwhile, the head of the Congressional Budget Office had some not-so-great news regarding the $1.85 trillion social safety net/climate change legislation, saying that the Biden administration's idea of ramped up enforcement of tax evaders by the IRS still won't be enough to foot the bill.
• The defense in the Kyle Rittenhouse murder case made its closing arguments today, and tried to depict the killer as just "a 17-year-old kid out there trying to help this community." OH, FFS! (But it gets worse: Before closing arguments, the very politically suspicious judge in the case dismissed a weapons charge against Rittenhouse.)
"You cannot hide behind self-defense if you provoked the incident."

– Assistant District Attorney Thomas Binger, delivering closing arguments in the Kyle Rittenhouse trial pic.twitter.com/riNkBDUR4I

— Keith Boykin (@keithboykin) November 15, 2021
• Trump toady/walking turnip Stephen K. Bannon has surrendered to the authorities after refusing to comply with a subpoena from the House committee investigating the January 6 domestic terrorist attack on the Capitol.
• Lying Infowars doorknob Alex Jones will be held liable for defaming the victims of the Sandy Hook massacre with his "false flag" lies, according to a judge.
• Today in "gerrymandering" news: "Redrawn Congressional Maps Put House Republicans One Seat Away From Majority So Far."

BREAKING: We're suing the state of Alabama over the state's newly drawn maps for Congressional and state legislative districts, which are racial gerrymanders that harm communities of color and all Alabamians.

— ACLU (@ACLU) November 15, 2021
• You want to find the perfect gift while also supporting local businesses, yes? YES! Then don't miss the Mercury's Holiday Gift Guide, featuring only the coolest gifts and where to find them... locally!
• Speaking of shopping locally:

Introducing: The Pickle Jar! The Pickles very own clubhouse and retail store located in Downtown Portland! Grand opening on Saturday, November 20th! #GetPickled

full release here: https://t.co/f2y7OfHxI1 pic.twitter.com/u9Bq2jAwQy

— Portland Pickles (@picklesbaseball) November 15, 2021
• And now... THE WEATHER REPORT: A chance of showers tomorrow with a cool high of 49.
• And finally, Christmas may have Die Hard... but Thanksgiving has THIS!

Firefighters show the dangers of deep-frying turkey pic.twitter.com/CXMvWiOZpK

— The Sun (@TheSun) November 15, 2021