Finding the Perfect Brunch for You
It's Saturday (or Sunday) morning, say around 9 am. You want to go to brunch, your friends want to go to brunch—but you correctly suspect that you should've planned this outing waaaaaay in advance. You and Tricia and Robert and Chad and Amy will text-bicker about where to go for the next 45 minutes before deciding on a place where you'll be standing outside for an hour and 20 minutes waiting to seat your table of five. You may become so ravenous, you may end up going on a hangry murder spree, spending the rest of your squandered youth in prison. OR! You can read our super handy "Finding the Perfect Brunch for YOU" guide and avoid costly jail time!
Forget the endless text bickering. Inside you'll find an amazing array of brunches reviewed by our most trustworthy writers, categorized so you and Tricia and Robert and Chad and Amy (ugh, Amy) can pick a great place to eat that will perfectly match your mood. We've got brunches that are fancy, affordable, or cheap as hell. We've got brunches for gluten-free Tricia, experimental Chad, lowbrow Robert, and alcoholic Amy. Actually, you might just decide to all go your separate ways after reading this... but that's okay, too! The point is that all of you will have full, content bellies this weekend, and not a single person will be hangrily murdered. That's the power of a perfect brunch. So read this, find yours, and make your tummy (and the world) a happier place.
Sponsored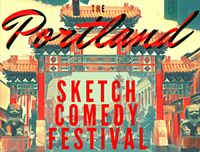 Sketch comedy troupes from all over N. America descend on The Siren Theater for 3 glorious nights.