Boozilicious!
Trying to buy a bottle of booze in Portland can be overwhelming. With more than a dozen local distilleries and bottomless cocktail inspiration from Portland's creative barkeeps, trying to pick out the right spirit—whether it's for your home bar, a party punch, a gift, or a specialty cocktail—isn't as easy as it should be. Fortunately, Portland's also home to an arsenal of top-notch liquor stores, complete with friendly, wise staffs that are eager to be your trail guide through a maze of booze, mixers, tiny paper umbrellas, and shiny bar tools.
Before we recommend our favorite liquor shops, it's important to know the ground rules. First, thanks to the iron fist of the Oregon Liquor Control Commission (OLCC), you don't need to worry about liquor prices differing much between stores. Second, if you're looking for a particular brand or variety of booze, head over to oregonliquorsearch.com and look up which stores have it in stock. Lastly, all Oregon liquor stores are required to be open a minimum of eight hours a day (except Sundays and legal holidays) and must be open between the hours of noon and 6 pm. Stores can't open earlier than 7 am and must close by 10 pm.
11th Avenue Liquor
This Inner Southeast spot is known for two things: Cigars and bourbon. While having a walk-in humidor is just fine, we're mostly interested in the bourbon. Not only does 11th Avenue boast hard-to-track-down bottles, they also are staffed with unpretentious bourbon nerds eager to help you pick out something unique. This shop also has a selection of classy glassware for sale (no, this isn't how I describe red Solo cups) to hold your liquid purchase. Centrally located and convenient for people on all modes of transit, 11th Avenue has made itself an easy neighborhood staple. (1040 SE Hawthorne)
Hollywood Beverage
Hollywood Beverage is allegedly Portland's oldest liquor store. It shows. A large store with a voluminous supply of bottles—including age-old favorites and the most obscure, wonky blends—this shop has some of the most knowledgeable staff in town. Trying to upgrade your mid-20s liquor tastes, but don't want to buy some overpriced garbage? The folks behind the counter are happy to help pick out a bottle or two to try that's in your price range. Curious about bitters? What about syrups? They'll help you translate. Don't forget to bring a growler to fill up with local beer at the in-store tap. (3028 NE Sandy)
Pearl Specialty Market
Are you looking for the bougiest booze shopping experience in town? Look no further than the Pearl Specialty Market, the sparkling diamond in Portland's otherwise no-frills liquor store scene. Along with top-shelf liquors, this shop offers locally-made mixers, wine, beers, and seltzers—which are regularly highlighted in frequent in-store tastings. What makes the Northwest shop extra excellent is its hours: It's one of the only liquor stores open most nights until 10 pm. (900 NW Lovejoy)
Rose City Liquor
If we had to pick the friendliest liquor store in town, this would be it. The staff at this well-stocked shop are quick to offer suggestions to wide-eyed browsers about the best brands and varieties of booze for certain cocktails—and even suggest their favorite concoctions. With a giant fridge packed with mysterious, unusual, and delicious beers, Rose City's also a crucial stop for the ale-curious. (7253 NE Sandy)
Sponsored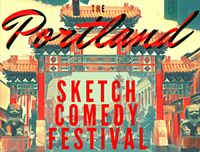 Sketch comedy troupes from all over N. America descend on The Siren Theater for 3 glorious nights.