Milepost 5 (map) Northeast
Sat., Jan. 25, 4 p.m. and Sat., Feb. 1, 4 p.m. 2014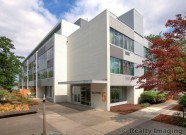 A cabaret styled program from Mark and Helena Greathouse, featuring original songs and dialogues, with compositions ranging from love songs to ragtime. Part of the 2014 Fertile Ground festival.
Event Times
This event is in the past.
Sat., Jan. 25, 4 p.m. and Sat., Feb. 1, 4 p.m. 2014
Category