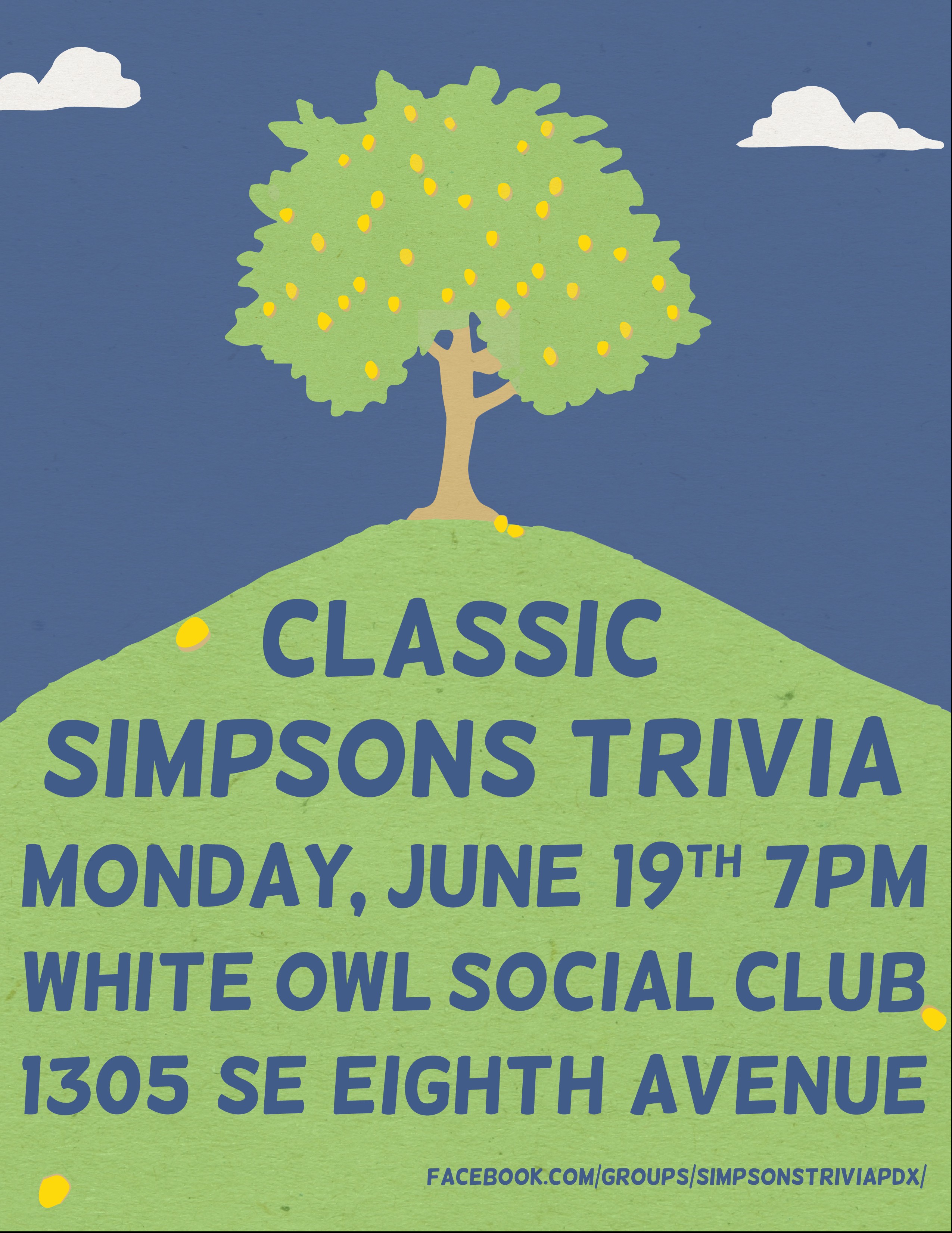 First you watch a classic Simpsons episode, and then you and your team square off against other grown adults who have stored entirely too much Simpsons trivia in their heads, to win a prize that can't possibly make up for all the things you've missed out on in life by staying inside and watching so much Simpsons.
Found something you like and don't want to forget about it later?
Just click "Save Event" on any event page to save it to your own private list.
1305 SE 8th, Portland, Oregon 97214
503-236-9672
Hours: Daily 3pm-2:30am