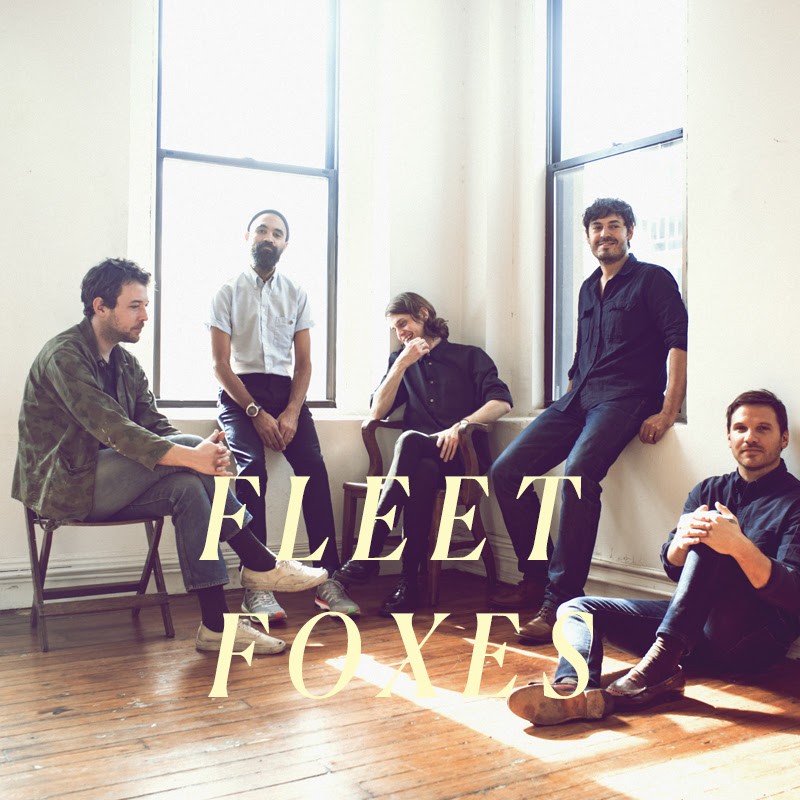 Next time you're looking for someone to blame for the Pacific Northwest's recent influx of transplants, I'd (jokingly) recommend pointing a finger at Fleet Foxes. After all, the band's folksy hymnals partly inspired my migration north from California six years ago. Formed in Seattle in the mid-'00s, the five-piece released its second EP, Sun Giant, and self-titled LP in 2008. These songs were faded postcards from the Pacific Northwest's rugged landscapes, sent by wannabe mountain monks who praised the region's natural magic with bright eyes, reverently plucked mandolin, and chanted three-part harmonies that call to mind 1960s groups like Crosby, Stills, and Nash or Fairport Convention. In 2011, Fleet Foxes released the toiled-over follow-up Helplessness Blues—an album wrought with coming-of-age existentialism, as frontman Robin Pecknold longs to become "a functioning cog in some great machinery serving something beyond me." This overeager quest for purpose courses through the band's early catalog, making for earnest folk-pop that's relatable but sometimes exasperatingly melodramatic. Fleet Foxes recently remerged without former drummer Josh Tillman (who's since gone solo as Father John Misty) to release their forthcoming third album, Crack-Up. It's no less cerebral—just see Pecknold's lengthy Genius annotations for the first track. Though these tangents and references can be tedious to follow, Fleet Foxes' latest fractures the beauty of their past work and rearranges the pieces into something more interesting. CIARA DOLAN

This show sold out, but the band has announced a second show at Edgefield Amphitheater. More info on that here.


Event Times
This event is in the past.
Category