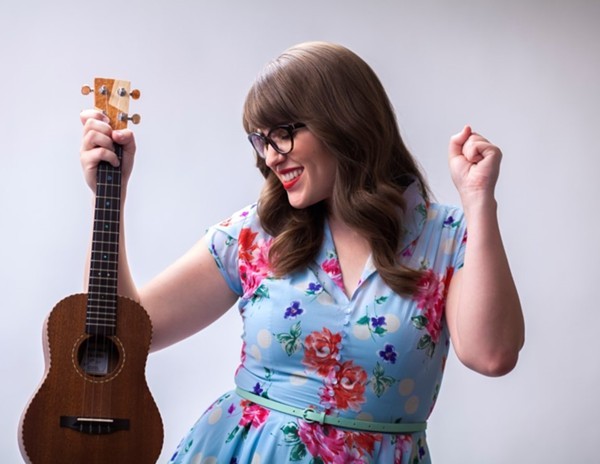 Angela Webber—half of the nerd-folk duo the Doubleclicks—will soon depart for Los Angeles, which means this Doubleclicks show will be the FINAL ONE IN PORTLAND (well, for the foreseeable future, anyway). For the past six years, sisters Aubrey and Angela Webber's scrappy, funny, feminist duo has been one of the better things about this town, with their clever-but-not-cloying, earnest-but-not-sappy folk finding fans everywhere from the Doug Fir to comics conventions. Keep your fingers crossed for stuff from Love Problems, which comes out in August, and features songs like "Out of Charge" ("I wanna give my love to you all day/But sometimes I come up empty/My heart just doesn't hold charge/The way it did not so long ago") and "Big Bang," a duet between Angela and Jonathan Coulton that distills the vast abyss of the cosmos into a breakup ("In space, everything starts moving out," Coulton sings, "and in between all of the planets is a big and empty vacuum." "What happened next?" sings Angela. "Somehow our bed becomes 30 miles wide.") ERIK HENRIKSEN
Found something you like and don't want to forget about it later?
Just click "Save Event" on any event page to save it to your own private list.
315 NW Davis, Portland, Oregon
Event Times
This event is in the past.
Category