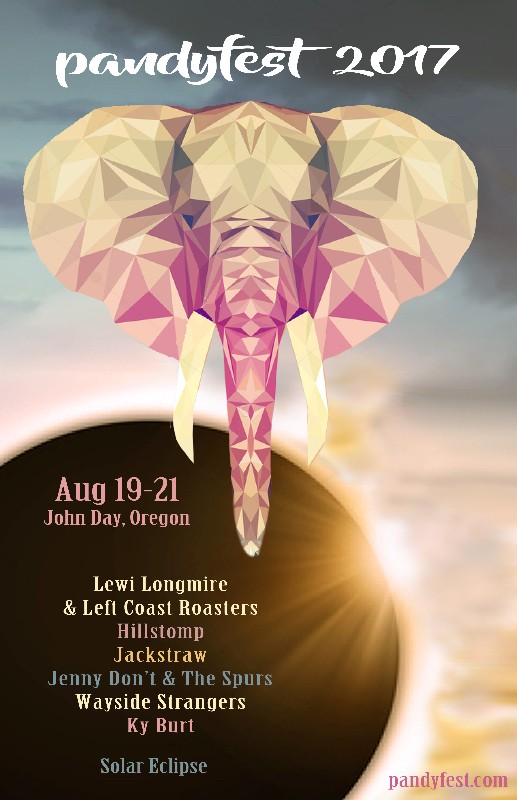 Pandyfest invites you to come out to Weaver Farm in John Day, Oregon and witness the 2017 Solar Eclipse in style, all while taking in a full weekend of camping, food, drink, and live music from some of Portland's finest acts. Gates open Saturday at noon, with the eclipse bringing things to a close at around 10am on Monday morning.


Bragga Way, John Day, Oregon 97845
Event Times
This event is in the past.
Category