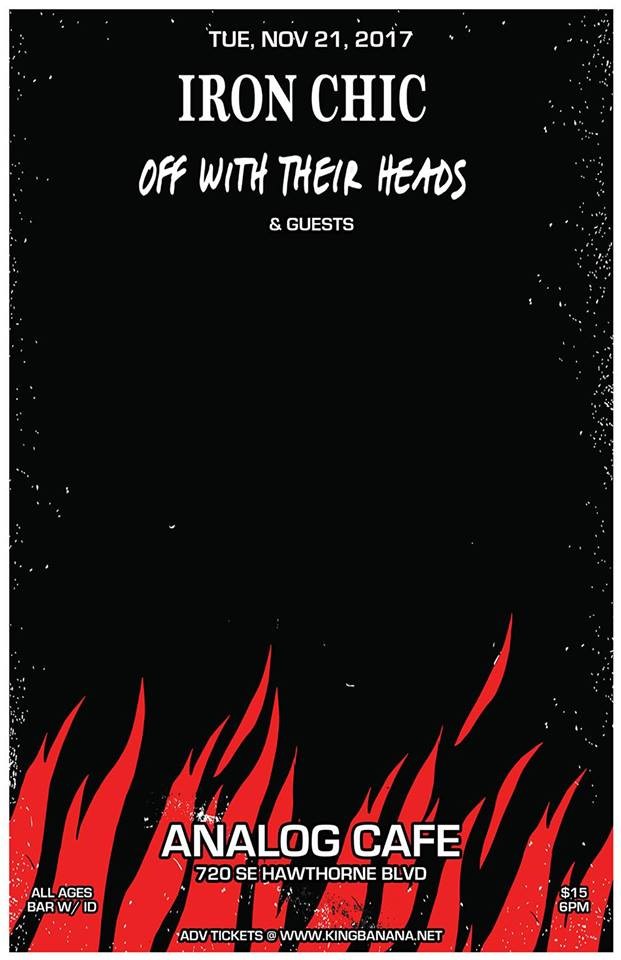 Long Island DIY punk mainstays Iron Chic return to Portland for an all-ages show supporting their acclaimed new full-length, You Can't Stay Here. Like-minded Minneapolis-based punk and melodic hardcore outfit Off With Their Heads split the co-headlined bill, with Olympia's Rvivr getting things underway.
720 SE Hawthorne, Portland, Oregon 97214
503-206-7439
Hours: Mon-Thu 3pm-1am Fri-Sat 3pm-2am Sun 3pm-1am
http://analogpdx.com
Event Times
This event is in the past.
Category