Revolution Hall Southeast
Fri May 25, 8 pm & Sat May 26, 8 pm All Ages
sold out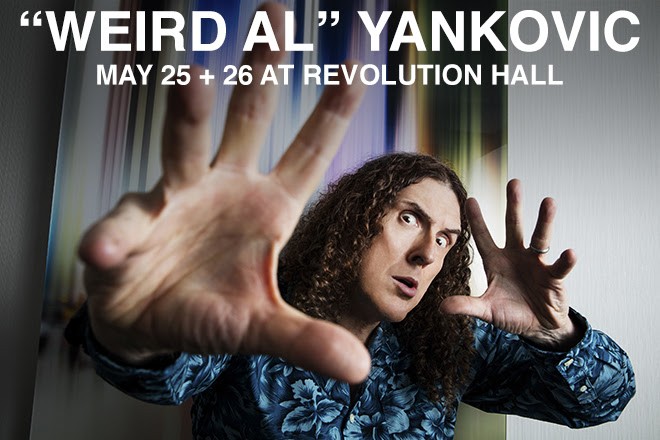 Here is an embarrassing confession: I didn't know who "Weird Al" Yankovic was until very recently. From what I've gathered, he's a middle-aged man with enviable shoulder-length ringlets, who, for the past three decades, has recorded comedic versions of popular songs, such as "White & Nerdy" (a riff on "Ridin'" by Chamillionaire and Krayzie Bone). These parodies are delightful. Yankovic is deservedly beloved, and this weekend, he rolls through Portland with Emo Philips.


1300 SE Stark #110, Portland, OR 97214
Event Times
This event is in the past.
Category