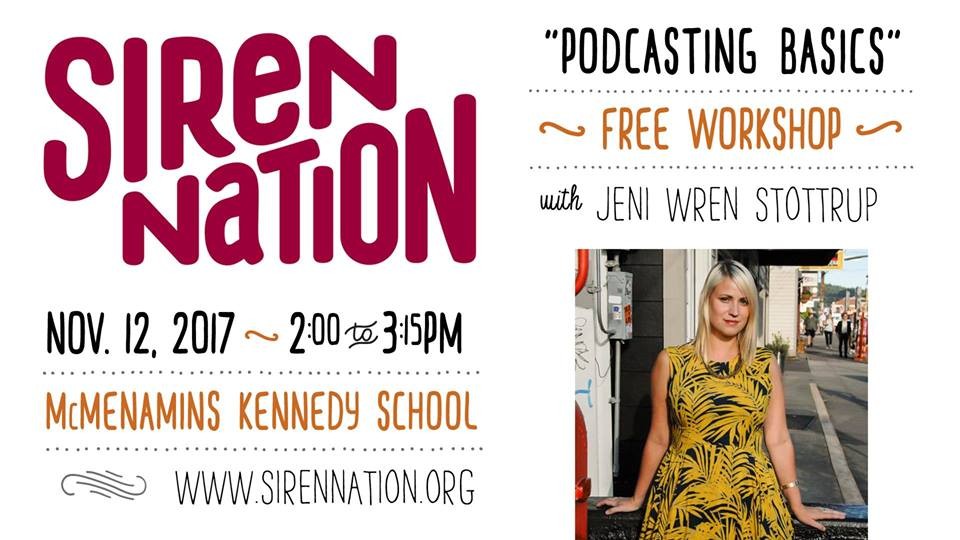 If you're also curious about what it takes to enter the world of podcasting, Jeni Wren Stottrup of Gritty Birds podcast and XRAY FM is hosting Podcasting Basics Workshop. The 75-minute workshop will guide noobs and educate the experienced on the ins and outs of creating a great podcast: from mics and technology to hosting, editing, outreach, and funding. JENNI MOORE

This event is part of the 2017 Siren Nation Festival.
Event Times
This event is in the past.
Category