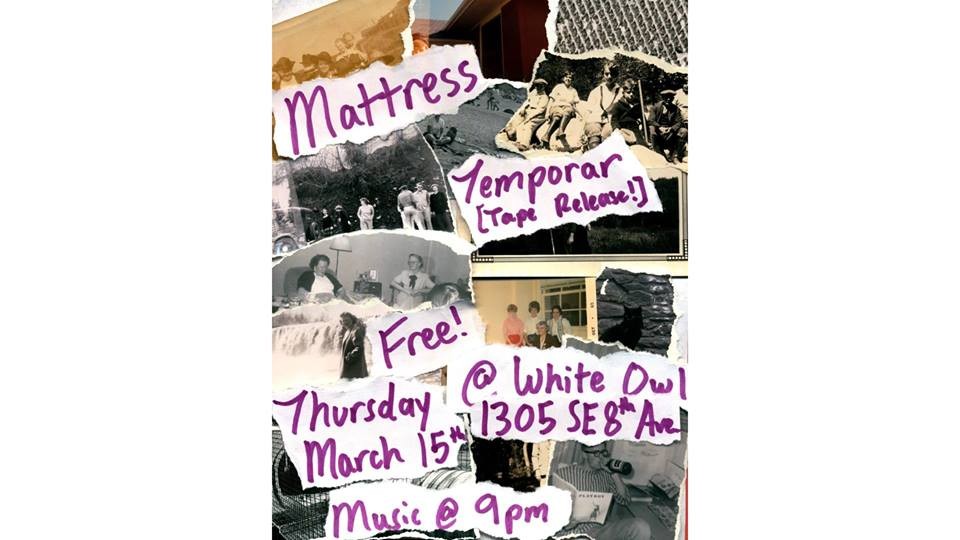 The self-described "loner post-punk trash pop" Robert Waldorf makes under the Temporar moniker combines catchy synth melodies, Nintendo game sounds, and baritone vocals inspired by John Maus and Stephin Merritt of the Magnetic Fields. Over the past couple of years, Waldorf has sporadically released tracks and opened for David Liebe Hart (of Tim and Eric Awesome Show, Great Job!), but he's finally celebrating the release of his debut LP, Waiting. Though the album technically came out late last year, tonight's release show is the first Temporar performance of 2018. Coupled with Mattress' dark electro-pop, it'll be a night of moody aesthetics and pulsating beats.
1305 SE 8th, Portland, Oregon 97214
503-236-9672
Hours: Daily 3pm-2:30am
Event Times
This event is in the past.
Category