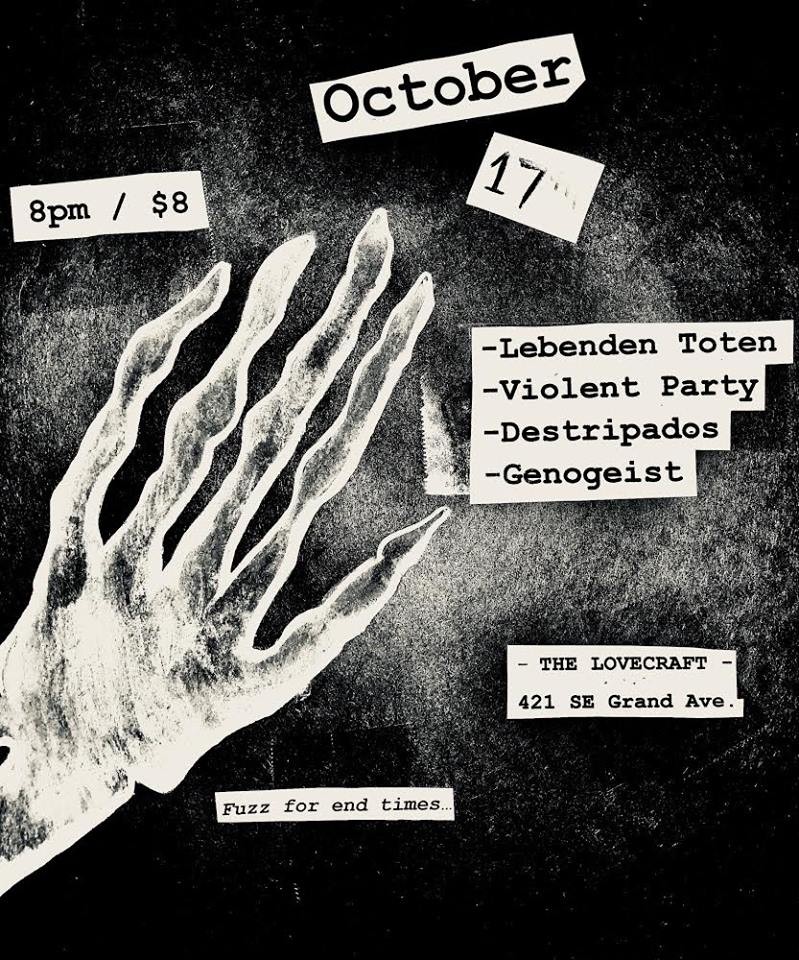 Bands on the crusty end of the punk spectrum might pay lip service to the terrible beauty of chaos, but the medium rarely matches the message—it doesn't get much more musically conservative than a two-minute blast of Discharge worship. Portland's noise punk rulers Lebenden Toten are a bracing reminder that spiky punk can still shock, and last year's Mind Parasites LP might be the band's most forceful statement yet. An exhausting and essential listen, the album is a 20-minute tour of an infernal punk landscape that is all singing static and melting borders, and the songs that live there sound like monsters feeding on the madness. It is messy and ugly and beautiful.
Found something you like and don't want to forget about it later?
Just click "Save Event" on any event page to save it to your own private list.
Event Times
This event is in the past.
Category