Doug Fir Southeast
Wed May 22, 9 pm 21+
$12-14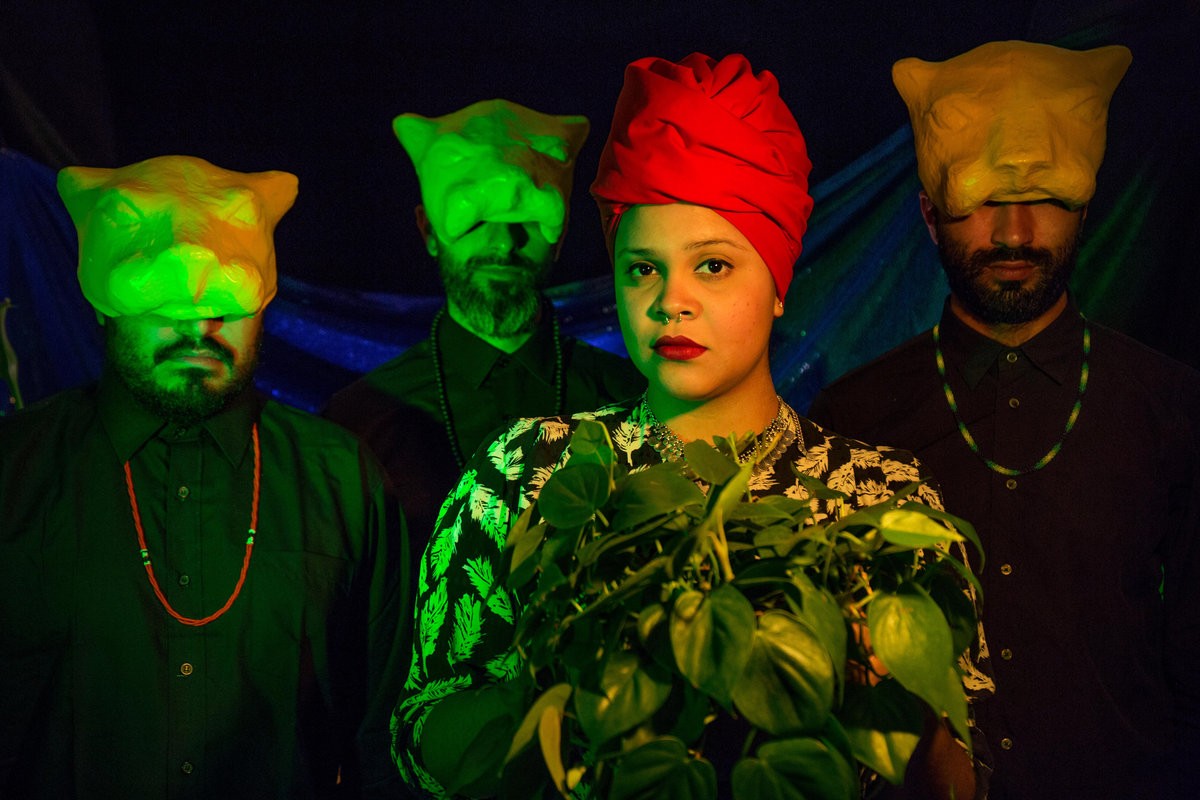 Combo Chimbita hails from New York City, but the quartet's collective family tree is planted in Colombia, the country from which their families emigrated. This band takes great pride in their Latinx roots, as heard in the cumbia and merengue rhythms they build many of their songs around. And they know enough about the history of Colombia's music to know they exist in a lineage alongside Aterciopelados and La Payara, groups that remain almost entirely genre agnostic. A similar spirit powers Combo Chimbita's latest album, Ahomale, released earlier this month via ANTI- Records. On songs like "Testigo" and "Te Ví," the core elements are the swishing sound of a guacharaca, a traditional Colombian percussion instrument, and drummer Dilemastronauta's clambering playing, but everything surrounding it pulls from much different sources. The guitars are pure acid rock, and the synthesizer tones are borrowed from '70s-era Cluster records. Elsewhere, the band pulls on strands of reggae and reveals the influence of heavy metal. The strain of the album is on frontwoman Carolina Oliveros's shoulders, which she bears with ease. She plays the role of shapeshifter, adapting her voice to suit whatever backdrop the rest of her bandmates dream up. She's also the oracle, breathing deep from the heady clouds of incense and helping offer up the pathways to a more spiritually fulfilled future. Polish up your third eye and get ready to go on one hell of a journey with these four as your guides.


Found something you like and don't want to forget about it later?
Just click "Save Event" on any event page to save it to your own private list.