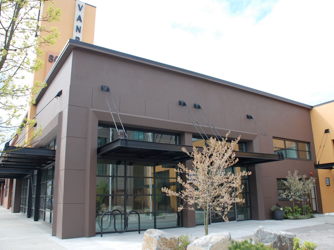 Curious Comedy Theater
Comedy duo Jean Louis—AKA Curious Comedy co-founders Bob Ladewig and Stacey Hallal—debut their new sketch comedy show for Fertile Ground, a look into "how hard it can be sometimes to, you know, communicate on or with or whatever each other." Stick around to catch the workshop production of Hallal's multimedia solo show, Sugar and Spice, at 9:30 pm.
Event Times
This event is in the past.
Fri., Jan. 28, 8 p.m. and Sat., Jan. 29, 8 p.m. 2011
Category