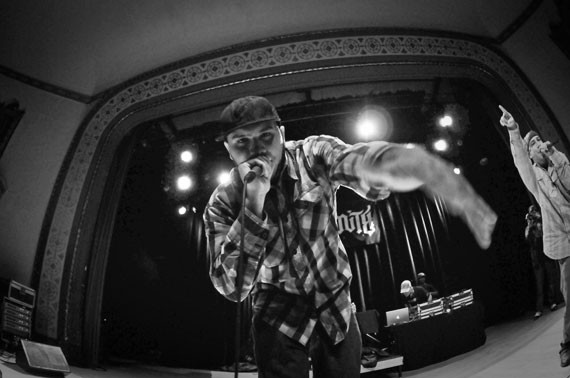 Serge Severe is a Portland emcee whose dexterous lyricism, combined with his respect for rap history, has been evident ever since he burst upon the scene. Severe's last mixtape found him spitting over classic DJ Premier tracks, cementing his commitment to a culture where rocking the mic right is of the utmost importance; a world where radio spins and social media acolytes are secondary spoils to the true calling of being able to move the crowd with a DJ on the ones and twos. On his latest full-length, Back on My Rhymes, Severe further solidifies this mission with a who's-who guest list of local emcees that proves the respect he's earned from his peers. Perhaps the greatest triumph of the album is deftly not letting reverence slip into retro nostalgia, instead building on the past to create something categorically contemporary. RYAN FEIGH
Found something you like and don't want to forget about it later?
Just click "Save Event" on any event page to save it to your own private list.
Event Times
This event is in the past.
Category