1719 W Burnside (map) Downtown
Fridays, Saturdays, 6 p.m.-2 a.m., Sundays, 6 p.m.-12 a.m. and Mon., April 4, 6 p.m.-2 a.m. Continues through May 8 2011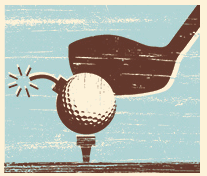 It's mini-golf designed by mad scientists. Drunkenly navigate balls through moving catapults, secret passages, and intricate crushing devices.
1719 W Burnside, Portland, OR
Event Times
This event is in the past.
Fridays, Saturdays, 6 p.m.-2 a.m., Sundays, 6 p.m.-12 a.m. and Mon., April 4, 6 p.m.-2 a.m. Continues through May 8 2011
Category