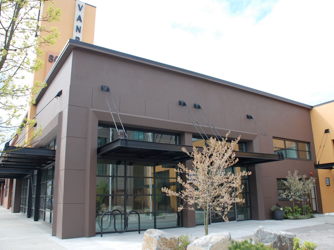 Curious Comedy Theater
The Neutrino Project provides a twist to the standard improv performance in Portland, featuring three different groups, each armed with a camera, a cast, and a runner. They take the audience suggestion, run off to film their scenes, and run back to put them up on the screen while the filming is still in progress.
Event Times
This event is in the past.
Fri., Oct. 26, 8 p.m., Sat., Oct. 27, 8 p.m. and Wed., Oct. 31, 8 p.m. 2012
Category