Milepost 5 (map) Northeast
Tue., Jan. 29, 5 p.m., Wed., Jan. 30, 5 p.m. and Thu., Jan. 31, 5 p.m. 2013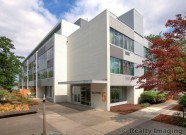 A solo piece by Jenny Newbry Waters about her adopted little sister, and her biological father Jeremy, who happened to be Waters' best friend while growing up. Part of the 2013 Fertile Ground festival.
Event Times
This event is in the past.
Tue., Jan. 29, 5 p.m., Wed., Jan. 30, 5 p.m. and Thu., Jan. 31, 5 p.m. 2013
Category