Milepost 5 (map) Northeast
Sat., Jan. 26, 10 p.m., Sun., Jan. 27, 3 p.m., Fri., Feb. 1, 10 p.m., Sat., Feb. 2, 5 p.m. and Sun., Feb. 3, 10 p.m. 2013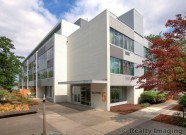 HumanBeingCurious presents an interactive theatrical labyrinth based on the works of Joseph Campbell, using dance, music, puppetry and performance as audience members move room to room to explore the play. Part of the 2013 Fertile Ground festival.
Event Times
This event is in the past.
Sat., Jan. 26, 10 p.m., Sun., Jan. 27, 3 p.m., Fri., Feb. 1, 10 p.m., Sat., Feb. 2, 5 p.m. and Sun., Feb. 3, 10 p.m. 2013
Category