DIRECTOR KELLY REICHARDT'S Certain Women arrives in theaters at an oddly appropriate moment.
Sponsored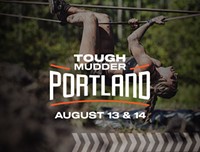 Lock in your summer adventure, Portland. Join us for world famous obstacles over a 5K or 10K distance.
As America gazes in disgusted fascination at the spectacle of a misogynistic boil being lanced on the most public of stages, Reichardt's delicate but powerful triptych of Montana-set tales is a reminder of how quietly radical it can be to tell stories about women's lives—simply, and with unforced empathy.
Those qualities are nothing new for Reichardt, as anyone who's seen Wendy & Lucy or Old Joy can attest. Most of her previous films have been shot in Oregon, so decamping to the Treasure State to adapt these short stories by Maile Meloy isn't a huge shift. There is, however, a specific quality to the light and the landscape, only enhanced by the decision to shoot the film on 16mm, and a genuine sense of place.
Reichardt also maintains her ability to elicit subtle, impactful performances: Laura Dern shines in the first of the three stories as a lawyer dealing with on-the-job sexism from an unbalanced client (Jared Harris), and frequent Reichardt collaborator Michelle Williams contributes a nicely etched portrait of self-entitlement in the second episode, which follows the awkward efforts of a couple (James Le Gros plays the husband) trying to convince an old man (Rene Auberjonois) to sell a pile of sandstone from his yard.
But it's the final vignette that should really open some eyes. It's a two-hander about an itinerant teacher who teaches a weekly night class in a small town and the student who takes a shine to her. The teacher is played by Kristen Stewart, who cements her transformation from snotty teen star to accomplished actor. It's a shift that's been underway for a few years in movies like Clouds of Sils Maria and Still Alice, but here, Stewart's performance is so free of mannerism and affectation, so grounded and authentic, that all traces of Twilight's stench are blown away.
The other eye-opener is Lily Gladstone, a Montana actress who positively glows as Stewart's shyly infatuated student. Her character lives an isolated life on a horse ranch, and the connection she feels toward this (relatively) exotic visitor is more than just romantic or sexual. Gladstone's still, open face is a wonder, and Reichardt captures it perfectly—the performance is a great example of the power of stillness in screen acting. (I had the pleasure of attending the second annual Montana Film Festival a couple of weeks ago, where Certain Women screened to packed audiences; Gladstone, a special guest, was deservedly treated as a local hero.)
In the Meloy story this segment is based on, the ranch hand is male, and Reichardt's decision to gender-swap the character is fascinating: The general dynamic between the pair isn't altered, but there are hints of even deeper wells of isolation and longing.
Some people, even people who should know better, complain about Reichardt's minimalist movies. They call them slow; they say nothing really happens. These people are idiots. Well, okay, they're not idiots. But they're wrong. From her first, Florida-set feature, River of Grass, onward, Reichardt has steadfastly refused to cave in to the demands of traditional narrative, instead subverting genres from the western (Meek's Cutoff) to the thriller (Night Moves). Her films have always felt like short stories or novellas, dropping in on characters and environments just long enough to give them definition and impact, then moving on without feeling the need to tie things up.