★9 TO 5
The sheer size of 9 to 5's popularity is hard to understand almost 40 years after the fact, but it was a monster. It would have easily been the highest grossing film of 1980—if The Empire Strikes Back hadn't been released that same year. 9 to 5 is powered by the unexpectedly solid comic chops of Jane Fonda, Dolly Parton's infectious theme, Dabney Coleman's sweaty swagger, and the mind-altering imagery of Lily Tomlin as Snow White (complete with animated forest fauna conspiring to poison her boss). What's even more amazing (and frustrating, and honestly, sorta depressing) is how relevant the film still is, and how distant our heroic trio's dream of equal rights and equal pay remains. 9 to 5 already had bite. Somehow its teeth are even sharper now, and its comedy cuts a little more painfully after all this time. BOBBY ROBERTS
ANIMATED WORLDS: STOP MOTION CLASSICS
A series dedicated to spotlighting some of the most miraculous cinema ever created, with entries from directors including Henry Selick, Nick Park & Peter Lord, Wes Anderson, and Travis Knight. See nwfilm.org for a full list of titles and showtimes
Sponsored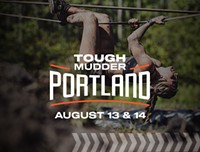 Lock in your summer adventure, Portland. Join us for world famous obstacles over a 5K or 10K distance.
A BAD MOMS CHRISTMAS
Can you imagine a movie called A Bad Dads Christmas? I can't! Because men who are dads enjoying themselves is in no way revolutionary and is a stupid plot point. Just like it is for women! Also! All the swearing seems so forced! This movie was written by men (*spits on ground*) and you can tell. Funny women with dirty mouths are a beautiful thing and I don't know why none were asked to liven up this awkward script. We work twice as hard for our money and this movie is what we're supposed to spend it on? PLEASE! ELINOR JONES
★ BIG TROUBLE IN LITTLE CHINA
With a title that mirrors the poeticism of a POTUS tweet, this 1986 classic is a comic book come to life filled with martial arts, monsters, magic, and Kurt Russell in a tank top saying cheesy shit like, "I was born ready!" and "Son of a bitch must pay!" BRI BREY
BLADE OF THE IMMORTAL
The 100th(!) film from Takashi Miike, Blade of the Immortal is a live-action adaptation of Hirokai Samura's manga, in which an immortal samurai (Takuya Kimura) meets a young girl (Hana Sugisaki) who's "hell-bent on avenging the gruesome deaths of her parents." BLOOD ENSUES. ERIK HENRIKSEN
BPM (BEATS PER MINUTE)
See review, this issue.
DADDY'S HOME 2
Jesus Christ what a fucking terrible idea.
DOLORES
Dolores examines the legacy of civil rights activist Dolores Huerta—a legacy that's become so convoluted that when Barack Obama adopted Huerta's slogan of "Yes, we can" ("Si, se puede" in Spanish) for his 2008 presidential campaign, he erroneously credited César Chávez for coining the phrase. Although Chavez and Huerta jointly cofounded the United Farm Workers union (UFW), Chávez was quickly emblazoned as a symbol for the labor rights movement while Huerta's contributions fell through the cracks. Peter Bratt's moving documentary seeks to put an end to that, tracing Huerta's most monumental hurdles with commentary from Angela Davis, Gloria Steinem, and the 87-year-old Huerta herself. EMILLY PRADO
DOUBLE BLIND (NO SEX LAST NIGHT)
In 1992, experimental filmmaker Sophie Calle went on a road trip across America with her boyfriend near the end of their relationship, each of them with their own camera, recording the events of the complicated journey from their differing perspectives.
EVA HESSE
Selma Blair narrates this documentary about one of postwar America's most influential artists, and the struggle to maintain her standing in a 1960s New York art community defined (and gatekept) by male artists. Fifth Avenue Cinema.
★ THE FOUND FOOTAGE FESTIVAL
See Film, this issue.
GILBERT
See review, this issue.
HUMAN HIGHWAY
Neil Young is really good at a lot of things—songs, guitar solos, cranky environmental screeds—but comedic acting isn't one of them. That didn't stop the musician from making this weird 1982 nuclear-themed comedy with his buddies Dean Stockwell and Russ Tamblyn. The humor is broad, the sets are homemade, and the acting is hammier than a ham hamwich with extra ham at this year's HamFest. Even without Dennis Hopper's bug-eyed turn as a knife-wielding short-order cook, you can sense the thickness of drugs in the air. The movie also features Devo, and the Ohio band joins Young for a maniacally awesome version of "Hey Hey, My My" that's by far the movie's highlight. Devo's Gerald Casale will be in attendance for Sunday's screening, and I'm sure he's as pleasantly befuddled by this curio as the rest of us. NED LANNAMANN
JANE
Based on recovered footage of iconic primatologist Jane Goodall during her groundbreaking chimpanzee research in 1960s Tanzania, Jane unfolds in a traditional National Geographic documentary format: beautiful nature footage paired with reserved British voiceover (provided by Goodall herself). Anyone with a passing interest in Goodall's writings about the social relationships of chimpanzees will be delighted by the dramatic film clips of chimps stealing bananas from her camp set to an energetic score by Philip Glass. Mixed-in moments of Goodall's perfectly-lit beauty seem out of place with her professional reflections until the film reveals this recovered footage was shot by Hugo van Lawick, a gifted wildlife photographer and, in time, Goodall's first husband. The authentic relatability to both these love stories—van Lawick falling for Goodall and Goodall discovering her life's work—pushes Jane beyond the confines of a nature film into the territory of being a pretty ideal date movie. SUZETTE SMITH
THE KILLING OF A SACRED DEER
Lanthimos' morality play uses the myth of Iphigenia—who was sacrificed by her father to appease the gods—as a springboard, but it's the mythology of cinema that Lanthimos is intent on exploding as he uses sterile, slow, almost Kubrickian imagery to interrogate the story. The surreal hilarity of Lanthimos' last film, The Lobster, is totally absent here; Sacred Deer is, in the moment, an unpleasant experience. But as the director is careful to announce early on, this is not a film about what you see—it's about what you realize hours, maybe days, after you've left the theater. Lanthimos gets under your skin and stays there. NED LANNAMANN .
★ KUNG FU THEATER: FATAL FLYING GUILLOTINE
This month's installment in Dan Halsted's ongoing celebration of all things whoop-ass is the only known 35mm print of the 1977 Taiwanese classic Fatal Flying Guillotine, an absurd low-budget attempt to turn the flying guillotine into its own kung fu sub-genre. It's not that bad an idea, really—I'm not sure this world contains anything that you can't improve by adding a flying guillotine (or two). Basic revenge plots (like the one in this movie) become immeasurably enhanced. Stock adventure stories (like the one in this movie) become stock adventure stories with awesome beheadings. You want to turn a night at the movies into magic? Just add a flying guillotine. BOBBY ROBERTS
LEAVING HOME
A gala screening of Outside the Frame's newest documentary, spotlighting the youth of Portland who are dealing with homelessness in multiple ways.
★ MOTHRA
A combination book release party (for Steve Ryfle and Ed Godziszewski's Ishiro Honda: A Life in Film, from Godzilla to Kurosawa) and a celebration of one of the first (and still one of the best) Godzilla knockoffs ever made. Mothra is the story of a giant goddamned city-wrecking moth and her tiny twin fairy protectors, who sing an amazing Mothra song in order to summon her. Authors in attendance.
MURDER ON THE ORIENT EXPRESS
See review this issue.
PAINT YOUR WAGON
Oregon Film and the Kick Ass Oregon History podcast celebrate the 50th anniversary of the shot-in-Oregon Paint Your Wagon, one of the most misguided movie musicals of all time, set during the gold rush and built around the singing skills of noted vocalists Lee Marvin and Clint fuckin' Eastwood (??), and adapted for the screen by Paddy Chayefsky (?!?!). That's an amazing recipe for disaster that despite itself, turns out to be pretty—if sometimes unintentionally—fun. BOBBY ROBERTS
PORTLAND LATIN AMERICAN FILM FESTIVAL: LITTLE HEROES
A special screening of this computer animated children's film set 200 years in the past, centered on a trio of friends who discover they hold the key to one of Venezuelan military legend Simón Bolívar's many victories.
QUEER COMMONS: SHORTBUS
Frustrated by what he interpreted as a "lack of respect" toward sex in American cinema, writer/director John Cameron Mitchell followed up the raucous and heartfelt Hedwig and the Angry Inch with the more subdued and serious-minded Shortbus, which made waves in 2006 due to its frequent, graphic, well-lit, scenes of non-simulated actual fucking. The characters' common ground is a fictional Manhattan salon where sex collides with art and music, and much is made of freedom and experimentation. MARJORIE SKINNER
SONIC CINEMA: ARCTIC SUPERSTAR
A documentary about the hip-hop dreams of a young emcee who lives with his mom in Norway. Aside from the obvious obstacles on the way to the fulfillment of that dream (i.e. living at home with his mom in Norway), the biggest impediment is that the language he raps in is only spoken by 20,000 people in the entire world.
★ THIS IS SPINAL TAP
"This tasteless cover is a good indication of the lack of musical invention within. The musical growth of this band cannot even be charted. They are treading water in a sea of retarded sexuality and bad poetry."
★ THOR: RAGNAROK
Thor: Ragnarok begins with an imprisoned Thor dangling from a chain in the bowels of some reeking hellscape, taunting a world-destroying demon. Then "Immigrant Song" shudders and shakes the theater's speakers, and Thor—wielding his trusty hammer Mjolnir, and really feeling the music—lays righteous waste to a skittering army of the undead. Then there's some hyperspace travel. And a lot of dragon blood? And a Shake Weight! Ragnarok gets weirder, funnier, and better from there. I watched the whole thing with a big stupid grin on my big stupid face. ERIK HENRIKSEN
★ TRAGEDY GIRLS
Tragedy Girls is being marketed as Clueless meets Scream, which is pretty accurate—it's a slasher parody, but this time, the teenage girls are the hunters instead of the hunted. Sadie (Brianna Hildebrand) and McKayla (Alexandra Shipp) are the high school BFFs behind a true crime vlog that follows a string of murders in their small Midwestern town. But after Sadie and McKayla capture the serial killer, they embark on their own killing spree—with their bloodlust intensifying with each like and follow. CIARA DOLAN
★ WONDERSTRUCK
Todd Haynes has been in the zone for quite some time now, creating a remarkable streak of films that establish glorious illusions, and then burrow deeper for the real, messy deal. Wonderstruck, the director's first movie for a younger audience, feels like an anomaly in other, less intriguing ways—including an atypically slack narrative and an occasional case of the cutes. But then the third act kicks in, and everything gets terrific. ANDREW WRIGHT
WORDSTOCK: FILM TO PAGE
Wordstock presents a pairing of authors and films, with novelist/screenwriter Jon Raymond and Paste magazine writer Dom Sinacola screening and discussing Pier Paolo Pasolini's The Decameron on Friday, November 10, followed on Saturday, November 11 by the Mercury's. Megan Burbank and novelist Eden Lepucki taking on a classic that's almost as timeless: Troop Beverly Hills.
---
★
MEANS WE RECOMMEND IT. Theater locations are accurate Friday, November 10-Thursday, November 16, unless otherwise noted. Movie times are updated daily and are available here.